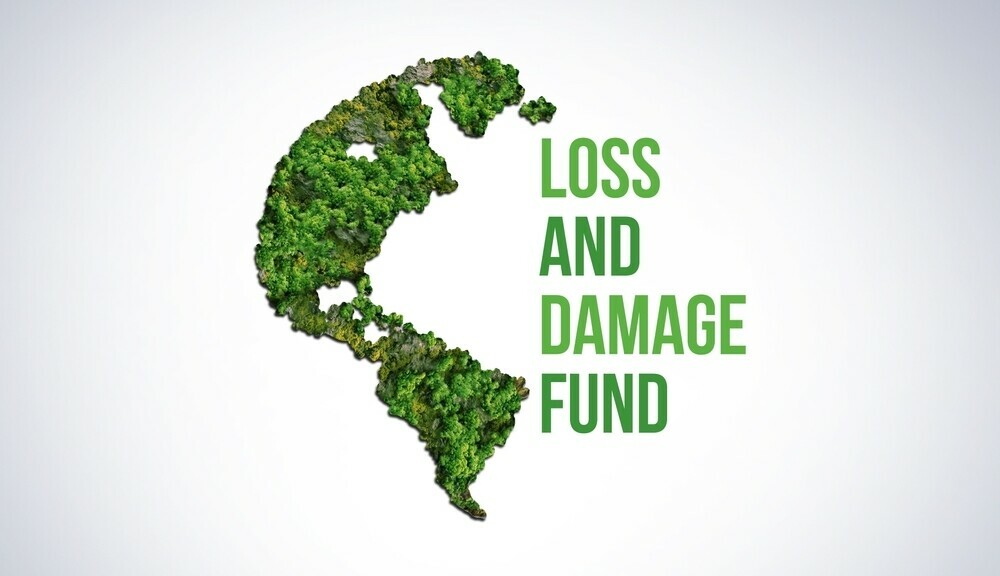 – Says LDF must get to climate change victims in Niger Delta
Mkpoikana Udoma
Port Harcourt — Stakeholders have set agenda for the upcoming Conference of Parties, COP28 in UAE, demanding for inclusion of direct benefit transfer to the victims of climate change impact in the Niger Delta region, in the evolving framework of Loss and Damage Funds for vulnerable countries.
Loss and Damage is a climate change response framework adopted during COP27 in Egypt, which recognizes people and communities that have suffered the effect of climate change such as desertification, flooding, loss of livelihoods, heatwave, wildfires, amongst others, due to no fault of theirs.
The Loss and Damage framework advocates that victims of climate change must be supported to recover from what they have lost and what has been damaged.
Speaking, the Executive Director of 'We The People', Comrade Ken Henshaw, said whatsoever financial resources that comes from the loss and damage framework must be sent directly to the victims and not through the existing failed benefit transfer from the government to the people.
Henshaw who spoke during a Regional Conference on Loss and Damage organized by 'We The People and Policy Alert' in Port Harcourt, advocated that in discussing loss and damage, not only infrastructural losses should be considered, but also historical injustices that has stemmed over decades in the Niger Delta region.
He said the conference was imperative for the people of Niger Delta to develop a position ahead of time, since a clear framework was not yet established for Loss and Damage and urged the government of Nigeria not to put a counter position at COP28, but for once the government should think about the people, rather than avenue to loot.
"We must have a say in how that framework is developed, how the financial mechanism is deployed and how the losses and damages are addressed. In previous framework around climate change that has been developed, most times communities who are victims of climate change impact are never consulted in how those frameworks are deployed.
"So, this is an opportunity for us to take the lead in ensuring that people's voices are heard and so we can transmit it to the United Nations climate change body responsible for designing the Loss and Damage framework.
"So, the basic principles we have adopted today is that the loss and damage framework must represent the interest of community people. The framework must be involved with the support and consultation of the frontline community people. Whatsoever financial resources come from the loss and damage framework must be sent directly to the victims.
"The existing framework for benefit transfer, in the case of Nigeria, from federal, state and local government has woefully failed the people of the Niger Delta and frontline communities, therefore such a framework is not what should be used to access loss and damage. We are looking at the posiblity of having these funds directly to the victims in impacted communities and not through the government.
"The people of Niger Delta have been suffering from flooding for over decades that are undocumented, people have lost their livelihoods, their heritage and many other things leading to conflict, migration etc and so all these must be captured in any framework mechanism that is being developed.
"We will aggregate all these into a document as our position on loss and damage and then transmit the document to the relevant entity that are discussing the evolving framework of loss and damage, so that the voices of the people from frontline communities will be included in the decisions made and presented in upcoming COP28."
Also, the Executive Director of Policy Alert, Mr. Tijani Bolton-Akpan, said while economic loss and damage may include damage to crops, homes or infrastructure; the non-economic loss and damage include loss to life, health, mobility, territory, identity, agency, sense of place, social cohesion, cultural heritage, indigenous knowledge, biodiversity and ecosystem services.
"These Non-Economic Losses and Damages, NELD, are already being experienced in many communities. Failing to consider NELD distorts understandings of climate change impacts (e.g., loss of cultural rituals due to failed harvests), discounts peoples' experiences (e.g., destruction of sacred places or cemeteries), and skews future decision-making (e.g., towards capital and away from capabilities).
"Nigeria's fixation on fossil fuels in the context of Loss and Damage is a leaky tap and mop stick situation. Addressing climate mitigation, adaptation, and now Loss and Damage is the mop stick to dry the wet floor. But if something is not done to wean the economy away from the leaky tap of fossil fuels, we will keep on mopping without result."
Follow us on twitter