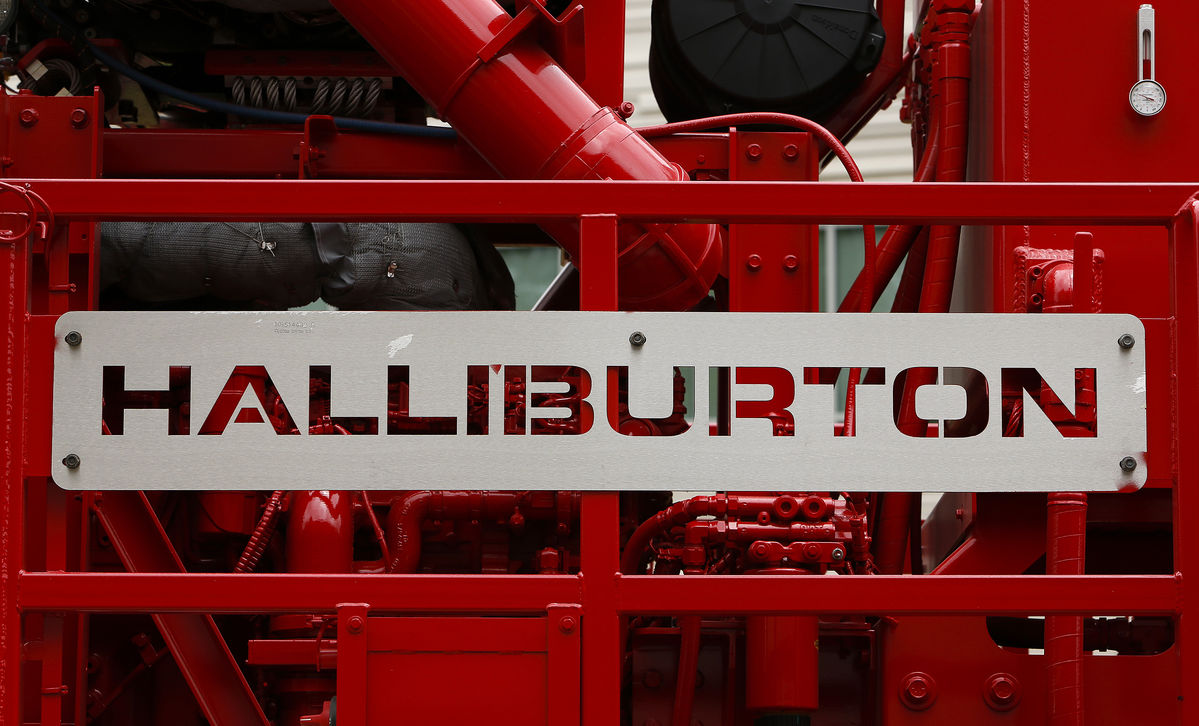 23 July 2018, Bengaluru — Oilfield services provider Halliburton Co (HAL.N) on Monday reported a 24 percent increase in quarterly revenue, narrowly beating analysts' estimates, as higher oil prices sparked a surge in U.S. crude production activity.
Halliburton has benefited from soaring U.S. oil production, which reached a record 11 million barrels per day in July, according to a government estimate. The spike in production is driving up demand for oilfield equipment and services, especially in the Permian Basin, where Halliburton has a heavy hydraulic fracturing presence.
Halliburton reported revenue of $6.15 billion for the second quarter, up from $4.96 billion a year ago and surpassing analysts' estimates of $6.11 billion, according to Thomson Reuters I/B/E/S.
Rivals Schlumberger (SLB.N) and GE's Baker Hughes (BHGE.N) on Friday missed quarterly revenue forecasts but delivered an upbeat outlook for the second half of the year.
Shares of Halliburton were off about 1.3 percent in premarket trading as profit matched Street estimates and on a lack of commentary on logistical bottlenecks in the Permian basin, which is at the center of the U.S. shale boom.
Societe General analyst Edward Muztafago said Halliburton's second quarter was less about the earnings number and more about worries around transportation constraints in the Permian Basin.
The company's stock price has declined about 20 percent since mid-May on concerns that pipeline constraints in the Permian Basin will slow production growth.
Analysts at investment firm Tudor Pickering Holt & Co on Monday said the results were in line with expectations and unlikely to jump-start the stock.
Halliburton's North America revenue rose 38.4 percent to $3.83 billion, while revenue from its international business increased 6 percent to $2.31 billion.
Margins in U.S. onshore operations are closing in on what the company achieved during the previous peak in 2014, Halliburton Chief Executive Jeff Miller said in a statement.
Excluding one-time items, the company earned 58 cents per share, in line with Wall Street estimates, according to Thomson Reuters I/B/E/S.
Net profit attributable to Halliburton rose to $511 million, or 58 cents per share, in the quarter, from $28 million, or 3 cents per share, a year earlier.
The company took a charge of $262 million in the year-ago quarter.
*Liz Hampton, John Benny; Editing: Maju Samuel & Steve Orlofsky – Reuters