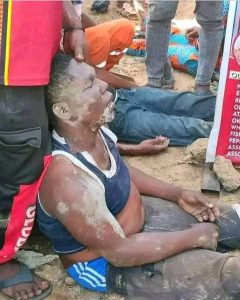 Mkpoikana Udoma
Port Harcourt — The Rivers State Police Command has confirmed the electrocution of five young men, who met their untimely demise while trying to mount a billboard with a metal frame in the state.
SweetCrude Reports gathered that a team of nine men were mounting a billboard with a metal frame for a church, under a high-tension cable, when the billboard frame conducted electricity from the high-tension cable.
The current gripped and shocked five of them to death while four others are said to be battling for survival at the University of Port Harcourt Teaching Hospital, UPTH where they were rushed to for treatment.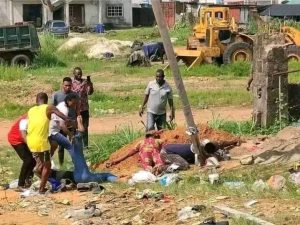 The incident occurred around Obiri-Ikwerre in Rumuosi axis of the East-West Road, Obio/Akpor Local Government Area of Rivers State.
Confirming the incident, the Police Public Relations Officer in Rivers State, SP Grace Iringe-Koko, said the pastor of the church who owns the billboard linked to the electrocution has been arrested.
Iringe-Koko, who confirmed the arrest, said, "Yes, the Command is sympathetic of what really happened, and we are still investigating. Five persons died.
"The Assistant Pastor of the Church has been arrested. Investigation is ongoing. They were mounting billboard advert for a church."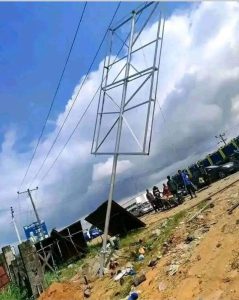 Meanwhile, the church on whose behalf the metal billboard was being mounted has been sealed by officials of the Rivers State Signage and Advertising Agency, RISAA.
Managing Director of the RISAA, Dr. Anthony Okeah, who also sealed the billboard stand, said the people electrocuted were mounting the billboard without approval from the agency.
Okeah stated, "They don't have any approval from the agency. We spend time warning people against illegal activities such as this one. We regret what has happened, but please this will serve as a deterrent that people should learn how to do things the proper way.
"The agency regulates where billboard structures would be erected, the sizes, and whether it will cause visual blinds, accidents, and all such consequences. We go out every day to remove illegal structures because of where they are erected and because of the low standard."