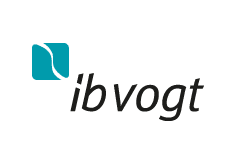 London — ib vogt has broken ground on the first of seven solar and battery storage projects in the United Kingdom, the largest co-location portfolio of solar and battery in the country.
The company is currently in the process of constructing several power plants in the United Kingdom and this portfolio will further strengthen ib vogt's UK activities for the future. ib vogt was the second largest integrated solar developer and EPC in the United Kingdom from 2012 to 2017.
The portfolio consists of seven sites with a total capacity of 720 MW, 380 MW of which comprises solar projects and the other 340 MW battery storage. The projects are located throughout the United Kingdom, with start of construction on the first project, a 66 MWp solar and 50 MW battery storage co-located power plant, taking place on February 27th, 2023.
 ib vogt GmbH
ib vogt is firmly committed to supporting the decarbonisation of the global electricity sector. The company focuses on the global development of turnkey PV plants and battery storage projects as well as the expansion of its IPP portfolio. In these areas, the company performs all integral services of the value chain from development, financing, and EPC, to O&M and asset management.
Headquartered in Berlin, Germany, ib vogt has established various offices across Europe, Asia Pacific, the Americas, and Africa as part of its presence in over 30 countries. The company works together with numerous partners globally, augmenting its in-house team of over 600 staff. ib vogt has built or has in construction more than 2.9 GW of PV power plants globally with a project pipeline of more than 40 GWp.
Follow us on twitter