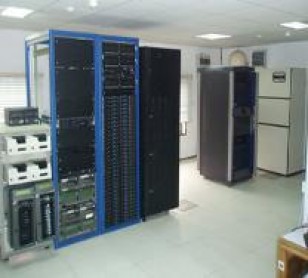 28 September 2011, Sweetcrude, Abuja – Integrated Data Services Limited (IDSL), a subsidiary of the Nigerian National Petroleum Corporation (NNPC), recorded about N1.85 billion in revenue between the 2008 and 2009 fiscal years.
NNPC Group Managing Director, Austen Oniwon, who disclosed this at the company's annual general meeting, said the money was about 33 percent of the full year revenue target of N5.88 billion for the years under review.
Represented by the Group Executive Director, Exploration and Production, Andy Yakubu, Oniwon, said despite the dismal operational results due to various challenges, the IDSL continued to maintain strategic alliances in its core businesses in the review period.
He said: "In 2008, JV 172 in a timely manner, completed the 3D data acquisition project in OML 53 South (3D Land) for Chevron. JV 171 went on standby in the third quarter of the year due to the inability of the client to execute the 3D seismic contract which led to the temporary closure of operations and subsequently placing the crew on standby. The event took its toll on the revenue inflow of the company.
"Consequently, the company achieved total receipted revenue of N1.85 billion, which approximates 33 per cent of the full year forecast revenue of N5.88 billion." He explained that in 2009, the late approval by the NNPC board of all IDSL seismic acquisition contracts, which constituted about 90 per cent of the company's forecast revenue, hindered the achievement of the company's plan during the year."