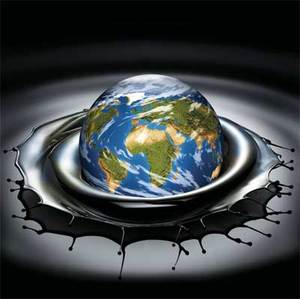 10 August 2011 – The International Energy Agency (IEA) today trimmed global oil demand for 2011, warning that ongoing global economic concerns will "inevitably mean weaker oil demand to come".
"Concerns over debt levels in Europe and the US, and signs of slowing economic growth in China and India have spooked the market and raised fears in some quarters of a double¿dip recession," said the IEA in its monthly Oil Market Report published today.
"From an oil market standpoint, perceived wisdom is that this must inevitably mean weaker oil demand to come."
The agency reduced forecast global oil demand by 60,000 barrels per day for 2011 while raising demand for 2012 by 70,000 bpd.
The increase in demand for 2012 is attributed to higher expectations for oil-fired power generation in Japan.
Overall, global oil demand is expected to average 89.5 million bpd in 2011, up 1.4% or 1.2 million bpd year-on-year, and 91.1 million bpd in 2012, up 1.8% or 1.6 million bpd year-on-year.
Meanwhile, on the supply-side, the agency said global oil supply rose by 600,000 bpd to 88.7 million bpd in July, largely on stronger non-Opec output.
Non-OPEC supply rose by 400,000 bpd to 52.7 million bpd in the month, as output recovered from maintenance and other outages.
However, the agency said non-OPEC production is expected to see a drop of 700,000 bpd during the third quarter largely due to planned maintenance in the North Sea, as well as unplanned outages and curtailed output in Argentina, Canada, Malaysia and Yemen.
OPEC crude oil supply rose to 30.05 million bpd in July, up by 115,000 bpd, largely due to a concerted effort led by Saudi Arabia to increase output to replace lost Libyan supplies. A sharp uptick in output by Angola also helped offset production declines by Iran, Iraq, Ecuador, Nigeria and Libya.
Current crude oil production, however, is still below pre-Libyan crisis levels, warned the agency. Supply in 2012 is expected to grow to 54 million bpd on higher output, mainly from Australia, Brazil, Canada, Colombia and global biofuels.