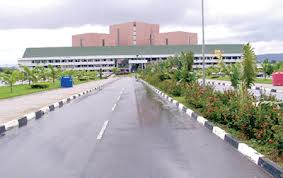 19 August 2013, Abuja – Lawyers, representing the American group, BFIG, that won the bid for Aluminium Smelter Company of Nigeria, ALSCON, in Ikot Abasi, Akwa Ibom State, have petitioned the Inspector-General of Police, Mohammed Abubakar, over alleged looting of the smelter.
The two lawyers, Wole Olanipekun and Patrick Ikwueto, both Senior Advocates of Nigeria, SAN, have sent letters to the Inspector-General, Governor Godswill Akpabio of Akwa Ibom State and the Director General of the Bureau for Public Enterprises, drawing their attention to the alleged wholesale looting going on at the plant and the implications for the owners.
In both letters, which were made available last night, the lawyers drew the attention of the Federal Government and the security agencies to the Supreme Court judgment of last year, which recognised BFIG, as the bonafide owner of the plant.
They pleaded that concrete steps be taken to protect and preserve the assets of the firm so that the import of the court judgment is not defeated.
Olanipekun wrote to the IG: "Since our client is a law-abiding institution and company and would not want any breakdown of law and order in and around the premises and assets of ALSCON, we hereby request for police assistance and presence in our client's bid to take over ALSCON."
Ikwueto said that the looting spree at ALSCON, shortly after the Supreme Court judgment, was meant to rob BFIG of the benefit of the ruling.
– Sony Daniel, Vanguard