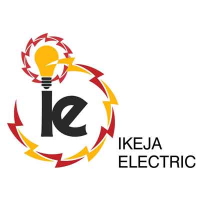 OpeOluwani Akintayo
11 April 2018, Sweetcrude, Lagos – The Ikeja Electric Plc has taken its safety campaign to tertiary institutions as part of design to promote electrical safety on campus and in communities across Lagos State.
Ikeja Electric recently paid a visit to two frontline institutions in Lagos: the University of Lagos and the Federal College of Education (Technical), both situated in Akoka, where her proprietary board game, PowerPlay, was presented to the leadership of both institutions.
Speaking on behalf of his management team, the Vice Chancellor of the University of Lagos, Prof. Oluwatoyin Ogundipe, praised Ikeja Electric for demonstrating practically its commitment to safety, noting that the message of the board game was crucial in view of the frequent occurrence of electrical accidents in domestic spaces.
Prof. Ogundipe lauded the game and directed the Dean, Student Affairs, to encourage hall residents to engage the games judiciously.
In a similar development, the Provost of the Federal College of Education (Technical), Akoka, Dr. Sijibomi Olusanya, in his remarks, commended Ikeja Electric for her innovative approach to safety, noting that it was not only timely but very necessary to avoid needless loss of life and property.
In his remarks, the company's Head, Corporate Communications, Felix Ofulue, noted that the risks and hazards of the electricity sector needed to be communicated in a creative way, such that consumers could embrace safety as a way of life, learning while enjoying a relaxed atmosphere with friends.
"There are literally thousands of young people spread across our campuses in Lagos and as such, any safety campaign that does not attempt to reach them has missed a huge portion of would-be advocates. They are not only adventurous, they are also brilliant and as such eager to embrace this message if presented creatively.
"This is why we have brought our board game to these campuses. In the next few weeks, we will visit other campuses with our message and our sincere hope is that we will make a difference and save a life," Ofulue said.