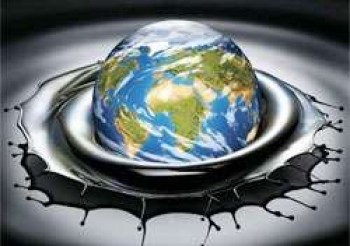 21 September 2011, Sweetcrude, Washington- The International Monetary Fund (IMF) has projected that inflation will remain high in oil exporting countries considering the dominated price development in Nigeria and Angola.
Ms Rupa Duttagupta, IMF Deputy Division Chief, Research Development, made this known while briefing newsmen on the World Economic Outlook at the ongoing 2011 Annual Meeting of the World Bank and IMF, in Washington .
"Among oil exporters, inflation is projected to remain high, dominated by price development in Nigeria and Angola , where rapid monetary expansion before the crisis and sharp increase in domestic fuel prices fed into price increase," she said.
She said that incomplete recovery from the global crisis in the region's middle income countries would limit the rise in inflation in the countries of various economies.
According to her, a further deterioration of the global economic environment can have substantial spillover to the sub-Saharan –region.
Commenting on the economic growth of the region, she said that the region was poised for continued economic expansion in the near end.
This, she said would depend on the recent rise in financial and economic instability in the major advance countries.
She noted that the Real Gross Domestic Growth of the region had been projected to average of 5 1/4 to 5 ¾ per cent during the 2011 to 2012.
"Under the baseline scenario, with strong recovery underway, this is an opportune time to return to the region's long lasting priorities of improving policy and institutional frameworks, building resilience to commodity price swing and developing financial market, all of which would help lift the region's potential growth and alleviate poverty."