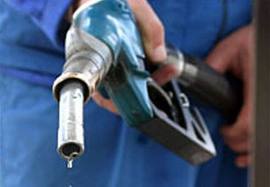 01 April 2017, News Wires – The International Monetary Fund (IMF) has argued that the Mozambican government was correct to increase fuel prices. In a press release received by AIM on Thursday, the Bretton Woods institution stated, "the raising of fuel prices will eliminate an expensive and very inefficient subsidy".
On Wednesday, the government announced that the cost of a litre of petrol would rise from 50.02 meticais (about 74 US cents, at current exchange rates) to 56.06 meticais, an increase of just over 12 per cent. For diesel, the rise is 13.2 per cent: a litre now costs 51.89 rather than 45.83 meticais.
The sharpest increase is for kerosene, from 33.08 to 41.61 meticais a litre, an increase of 25.9 per cent. The price of butane cooking gas rises by 4.3 per cent, from 58.54 to 61.08 meticais per kilo. The price of compressed natural gas remains almost unchanged, rising from 25.47 to 25.59 meticais a kilo.
In its press release, the IMF wrote that this measure "is an important step in the process of reforming the fuel sector in Mozambique and we agree that any effect on the wellbeing of the most vulnerable families should be offset".
The IMF pointed out that fuel prices have in general been below the market price and the prices charged by neighbouring countries. It stated, "this had been possible due to a subsidy that compensated fuel companies for the difference between the regulated prices and the cost of importing those products".