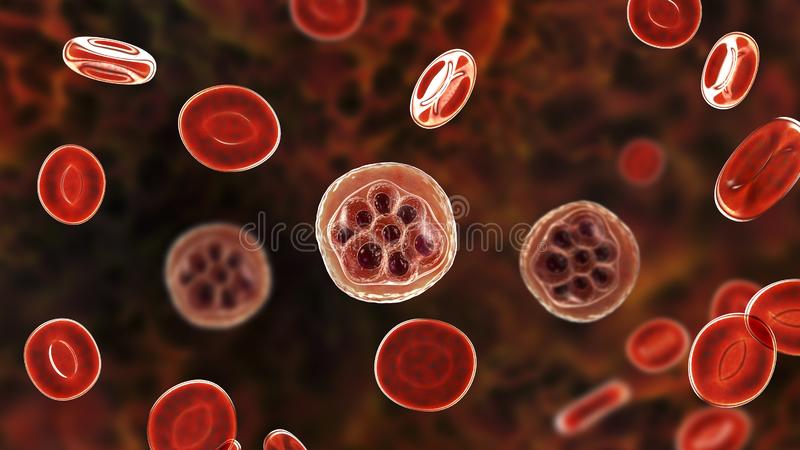 *Red blood cell infected with malaria parasiteMkpoikana Udoma
A stakeholder and former Chairman of the Association of Community Pharmacists in Rivers State, Mr Donatus Ijezie, attributed the rising cases of malaria in the country to epileptic power supply.
Ijezie, who spoke recently at the World Malaria Day, explained that mosquitoes cannot operate in an environment with steady power supply.
He further called on stakeholders in the health sector and relevant government agencies to convoke a summit on malaria, to deliberate on ways of preventing malaria and also charged Nigerians to keep their environment clean to curb the breeding of mosquitoes.
According to him, the existing government programmes on malaria were no longer effective enough to curtail the burden of malaria in the country, as most malaria drugs were now resistant to treatment.
He said: "Already the environment is hot, and the hot weather condition encourages the breeding of mosquito parasite.
"So the government should ensure there is electricity for all. I know the electricity distribution sector is privatized, but the government can put their legs on the ground and ensure there is power for all.
"If there is electricity, people will use fans and air conditioners in their houses. Mosquito parasite is a cold blooded animal, they don't thrive beyond certain temperature, if there is air conditioner mosquitoes cannot bite; which means it will drastically reduced the burden of malaria parasite.
"Secondly, many malaria drugs are now resistant. The government should rise to the challenge, let there be another roll-back-malaria scheme that will address the issue of malaria treatment in the country."