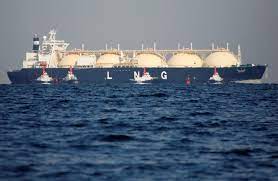 Singapore — India is seeking additional volumes of natural gas and has asked utilities to expedite completion of power plant maintenance, as part of emergency steps to stop electricity outages, according to a government note seen by Reuters.
The power ministry is advising states to expedite commissioning of all new power plants and operate gas-fired plants at full capacity, the note said.
"In order to cater to the high demand situation, all available resources in the grid are being harnessed. It is pertinent to mention that the entire onus of meeting non-solar hours demand falls upon the coal fired generation," the note said.
India's power demand has been growing rapidly, with strong economic growth boosting demand from factories and the summer heat increasing household consumption. Hydro-power generation, meanwhile, has fallen due to poor monsoon rains.
Electricity consumption peaked at a record 223 gigawatts (GW) in June, up from a peak of 212 GW in June 2022, according to the Grid Controller of India.
The Central Electricity Authority, an advisory body to the federal power ministry, had said last year India might have to add as much as 28 GW of new coal-fired power in addition to the plants under construction to address surging power demand.
LACK OF RAINS
Below-normal rains have resulted in lower hydro-power generation which is likely to drop further after September-October with the withdrawal of monsoons, the note said.
"The maximum hydro generation achieved this year has been less than 40 GW against 45 GW last year," the note said.
"A similar trend is visible in wind generation also, which is higher from June to September."
India is poised for its lowest monsoon rains in eight years, with the El Niño weather pattern seen reducing September precipitation after dryest August in more than a century.
Farmers use more electricity to run pumps for irrigation in the absence of rains.
*Rajendra Jadhav & Sudarshan Vardhan; Naveen Thukral; Editing: Muralikumar Anantharaman & Miral Fahmy – Reuters