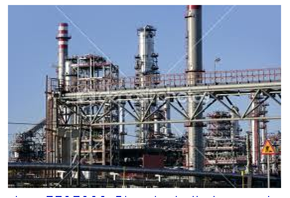 Jimitota Onoyume
25 July 2012, Sweetcrude, PORT HARCOURT – INDORAMA Group, core investors in Indorama Eleme Petrochemicals limited, in Eleme, Rivers State, has commissioned a new world class Poly-Ethylene Terephthalate, PET, plant, the second in Africa.
The newly completed project will drive Nigeria towards the attainment of its vision 20:2020 goals.
Rivers State governor, Mr Chibuike Amaechi, at the event, identified industrialisation and job creation as the twin solution to the security challenges facing the country.
Governor Amaechi expressed hope that the new plant will create more jobs in the state and lauded the host community, Eleme, for their friendly conduct during construction of the plant.
On his part, Group Managing Director of Indorama Corporation, Mr. Amit Lohia, said the new PET Plant has a capacity to produce 86,000 metric tones of PET resins per annum.
The dream of Indorama, he said, is to turn Nigeria into a net exporter of PET resins, adding "for now, Nigeria imports 100 per cent of its local demand of PET resins."
He maintained that Indorama's PET production would soon cover local demands and begin exports to neighbouring African countries.
Application of PET is largely in PET bottles for table water, aerated water, fruit juices, drugs, beers, beverages, among others.