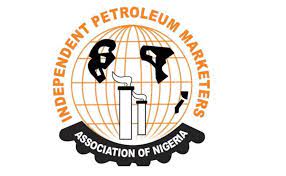 – NNPCL Retail Ltd manned better by expatriate than Nigerians
Mkpoikana Udoma
Port Harcourt — The Independent Petroleum Marketers Association of Nigeria, IPMAN has thrown its weight behind the recent employment of foreign nationals to head sensitive positions at the Nigerian National Petroleum Company Limited.
Recall that NNPCL recently announced the appointment of a French/Swiss national, Mr.
Jean-Marc Cordier, as the head of NNPC Trading Ltd, while another expatriate, Mr. Hubb Stockman, is heading NNPCL Retail Ltd, both subsidiaries of the nation's oil firm, NNPCL.
The announcement of employment of foreigners to head NNPC Ltd subsidiaries has triggered mixed reactions among Nigerians, especially since the Nigerian Content Development and Monitoring Board is targeting 70percent Nigerian content in the oil and gas sector by 2027.
Reacting, IPMAN said the decision of NNPCL to engage foreigners was the best innovation for Nigeria's oil and gas sector, as it shows that NNPCL was committed to operational effectiveness and efficiency of the downstream sector of the industry.
IPMAN Chairman in Rivers State, Dr. Joseph Obele said before now marketers had to bribe and lobby to get product allocation from NNPC, while extolling the new NNPCL Retail boss for ending the suffering of marketers by introducing seamless application, approval and allocation of products to marketers.
Obele urged the management of NNPC Ltd not be be distracted by the protesters, who he described as friends of the corrupt regime and enemies of reformations, and also tasked them to engage more foreigners to handle key offices.
"The decision to engage foreigners is the best innovation for the downstream sector of Nigeria oil & gas industry and we found nothing wrong with the development as it will usher in corrupt free system. It will eradicate ethnic dominance, survival of the fittest, jumping the queue, bribery, religious connections.
"Evidence and observations show that engagement of a foreigner in the person of Mr. Hubb Stockman as the Managing Director of NNPCL Retail Ltd. has brought series of reformations in the downstream sector as it concerns retail outlets.
"It takes less than one hour to apply for a product on the portal and get approval electronically. You don't need to make any phone call, beg or neither bribe anyone to get your allocation as a licensed Petroleum Marketer with NNPC retail Ltd.
"Before now, you will have a make several phone calls, bribe some officers, travel to Abuja for lobbying or contact someone who knows someone for you to get your allocation.
"Mr. Hubb Stockman is less than five months in office as the Managing Director of NNPC Retail Ltd and the achievements are obvious for all to see.
"The process of applying for allocation is now automated courtesy of Mr. Hubb Stockman's team. Petroleum Marketers now apply for Products from the comfort of their homes and get approval automatically without any stress.
"The automated system is configured in such a way that each Marketer gets one truck within seven days. This is a great achievement to us in the industry, as it has eradicated the dichotomy between super marketers and lesser Marketers. Each marketer gets one truck of PMS per retail outlet in seven days irrespective of the status of the Marketer."
IPMAN further said that before the employment of expatriates, the Managing Directors of PPMC were seen as small gods which ought to be worshipped, and their office inaccessible by marketers.
"Recently, we visited Mr. Hubb Stockman in his office Abuja, it didn't take five minutes to see him and you don't need to pass through any Personal Assistant or junior manager to see him. Family members and friends of previous Managing Directors of PPMC will make things difficult for anyone to see the MD in office. The case is different with foreigner in office as we speak, you can reach him on phone anytime and you can see him in office as a marketer without connections.
"With the recent reforms in the sector, you don't even need to see or visit the MD for any reason. Nigerians should be watchful to ascertain the intent of those that are aggrieved with the engagement of foreigners to head key subsidiaries of NNPC Ltd.
"We had earlier alerted that the beneficiaries of the bottle neck administration will not be comfortable with the reformations. The expatriation process involves many technical and professional aspects."
Follow us on twitter