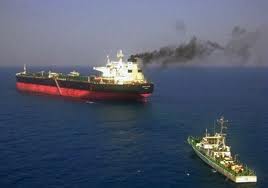 28 January 2013 – Iranian Oil Tanker Security Guards clashed with a group of 15 Somali pirates who tried to attack and hijack an Iranian Oil tanker.
The pirates had no idea 6 heavily armed Iranian security guards were on Board (a fully loaded supermax oil tanker can be worth up to 2 billion dollars).
After the clash, 6 Somali pirates lay dead, 9 were arrested and no iranian security guard was harmed.