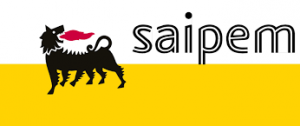 Milan — Italian energy services group Saipem is talking to investors about a funding package and warned of a heavy loss for 2021, sending its shares plunging by nearly a third.
Trading was halted to stop further selling by 1300 GMT after the share price had fallen more than 30%.
Analysts said the sell-off was sharper because news of the need for financial support was an unpleasant surprise after the company issued reassurances at the time of its third-quarter results in October.
"We believe that such a structural change of outlook only three months after the presentation of the business plan could undermine the market's confidence in the management," Milan broker Bestinver said.
Saipem's market value shrank by more than 130 million euros ($145 million) on Monday, extending a protracted sell-off that has taken the share price below a euro compared with a peak of around 50 euros a decade ago.
The company has struggled to regain traction after pandemic lockdowns throttled demand for oil and gas and in response energy companies cut investment and deferred fossil fuel projects.
Saipem's efforts to pivot into renewable energy have been set back by supply chain disruption that made parts unavailable.
The company said in a statement it was in talks with main shareholders Eni and state lender Cassa Depositi e Prestiti to test their support for "an appropriate financing package".
It said it was also talking to banks over the potential impact of losses on loans. When losses are more than one third of capital, banks can ask for repayment to be speeded up.
HEAVY LOSS
In October Francesco Caio, who took over as CEO last May, said the group was targeting revenues in the second half of 4.5 billion euros ($5 billion) and positive adjusted core earnings.
But Saipem said on Monday it expected revenues to be 3.5 billion euros and revised down adjusted core earnings by 1 billion euros to reflect problems with onshore exploration and construction (E&P) and offshore wind projects.
It said it expected to post a loss of more than one third of the company's equity in 2021. Under Italian law, that activates a provision obliging the group to call a shareholder meeting to agree measures to reduce the losses.
Eni and CDP, which together own some 43% of Saipem, said on Monday they were "carefully monitoring" the situation and would carry out assessments. They declined to give further details.
A banking source said the surge in oil and gas prices in the second half of last year could help business further out, but would take time to feed into service contracts.
At the end of September, Saipem had net debt of around 1.4 billion euros and liquidity of 2 billion euros plus a 1 billion euro unused credit facility.
A market leader in subsea E&P, Saipem has been looking to develop new lines of business to meet an increasing client focus on green technologies. But analysts says these could offer lower margins than traditional oil and gas engineering services.
($1 = 0.8966 euros)
– Reuters (Reporting by Agnieszka Flak and Stephen Jewkes, additional reporting by Stefano Bernabei; Editing by Kim Coghill, Tomasz Janowski and Barbara Lewis)
Follow us on twitter