19 May 2016, Lagos -Normalcy returned to the aviation sector on Wednesday as airlines, which had their operations disrupted over the past few days due to the scarcity of aviation fuel, resumed scheduled flight operations.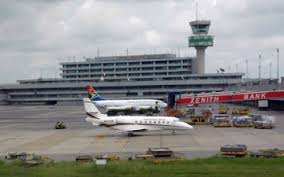 In Lagos, passengers who booked for early flights from 6am encountered little or no hitches as their flights took off as scheduled.
When our correspondent visited the General Aviation Terminal at the local wing of the Murtala Muhammed Airport at about 10am, passengers were seen responding to boarding calls from the airlines.
An intending passenger with Air Peace, who gave her name simply as Chidera, told our correspondent that she was relieved that an end had come to the Jet-A1 scarcity, adding that as a frequent traveller, the few days of disruption had affected her business adversely.
Our correspondent had reported on Wednesday the availability of aviation fuel based on information supplied by oil marketers.
Speaking on the issue, the General Manager, Corporate Affairs, Federal Airports Authority of Nigeria, Mr. Yakubu Dati, confirmed that normal flight operations had resumed as scheduled at the Murtala Muhammed Airport, Lagos, the Nnamdi Azikiwe Airport in Abuja and other airports across the country.
A top official of one of the airlines also confirmed that the aviation fuel supply situation had greatly improved. At about 2pm when he spoke with our correspondent, the officials stated that "so far, all flights have been operated as scheduled."
He, however, bemoaned the practice of always giving vessels laden with petrol priority to discharge over those carrying aviation fuel, adding that the unavailability of either would have grave consequences on the society.
He advised the government and other stakeholders involved with the discharge of Jet-A1 at the Lagos ports to always be mindful of the negative effects the unavailability of aviation fuel could have on the nation when deciding on the timing and preferences for vessel discharge.
Meanwhile, an early morning blockade by factional members of the Nigerian Labour Congress, led by Ayuba Wabba, and Civil Society Organisations, at the Ikeja end of the road leading to the Lagos airport resulted in heavy gridlock around the airport.
Many air travellers had to disembark from their vehicles and trekked to the airport terminals to avoid missing their flights.
Members of the NLC, the National Union of Air Transport Employees and other civil society groups drawn from the Joint Action Front, Academic Staff Union of Universities and Committee for the Defence of Human Rights, among others, gathered at the roundabout close to Forte Oil and Arik Air office. They sang solidarity songs and made anti-government remarks with regard to the hike in the pump price of petrol.
The protesters threatened to shut down the airport totally today (Thursday) to ensure that no flight takes off.
However, the heavy presence of men of the Nigeria Police, Airport Police Command, ensured that the protest did not degenerate into chaos.