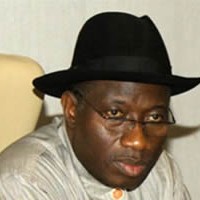 12 August 2013, Abuja – President Goodluck Jonathan Sunday reiterated his  total commitment and  focus towards the improvement of the nation's overall economy especially the power sector.
The President also assured Nigerians  that he  will not rest on his oars regarding the promise he made to Nigerians on the  provision of uninterrupted power supply as a key component of the Transformation Agenda.
In a statement Sunday by the Senior Special Assistant to the President on Public Affairs, Dr. Doyin Okupe, he said that  with some of the Hydro dams becoming fully operational in September this year, most Nigerian cities will have more hours of power supply from the National grid as that will  improve social and economic activities, increase industrial productions as well as  create jobs for young Nigerians.
According to Okupe, the federal government had concluded plans to remove its control of the power sector, adding, "the  good news however is that governments control with its attendant low productivity and the cumbersomeness of the civil service bureaucracy are being totally removed from the power sector and the new owners of the divested assets will be able to utilize the present installed capacities more efficiently and add more power to the five thousand megawatts even before they add more infrastructure to the power plants.
– Vanguard