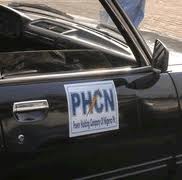 05 August 2013, Jos – Mrs. Vera Osuhor, the Managing Director of Jos Electricity Distribution Company, JEDC, has decried the massive vandalism of facilities of Power Holding Company of Nigeria, PHCN.
She said the act was frustrating the quest for stable electricity supply to the people.
"We try to put everything in place to ensure stable supply and cover hitherto uncovered areas but vandals keep tampering with our facilities. They are frustrating all our moves," Osuhor told the News Agency of Nigeria, NAN, in Jos at the weekend.
Osuhor spoke to NAN shortly after opening the PHCN new office complex in Langtang, Plateau.
She called for stiff measures against the damage of electricity facilities and appealed to traditional rulers and vigilance groups to step up efforts to end the trend.
Osuhor said the trend had adverse consequences as participants were electrocuted, maimed or imprisoned, while innocent people were left in darkness.
She called on security agencies to set up teams to check the sale of stolen PHCN facilities to discourage the thieves and their patrons.
Osuhor warned the people against making illegal electricity connections and refusal to pay bills, saying such activities were major obstacles to electricity supply.
"Such attitude is found among the poor and the rich but even among government agencies and we want the royal fathers to intervene to help PHCN to serve the communities better," she said.
Osuhor attributed the rise in the cost of power supply to the execution of some projects that had eased power transmission and distribution, especially to hitherto uncovered areas.
She listed some of the projects as the 2 x60MVA 132/33KV transmission station in Makeri, a 2 x 30MVA 132/33 KV transmission in Pankshin and 1 x 15MVA, 33/11KV substation at Rantya in Jos.
Others are the 8km 33KV line to Wase-Nyankpai-Palak-Wunkp-Wase through to Tofa in Langtang North Local Government Area, as well as the "re-conductoring" and rehabilitation of LV networks in Jos metropolis.
– NAN