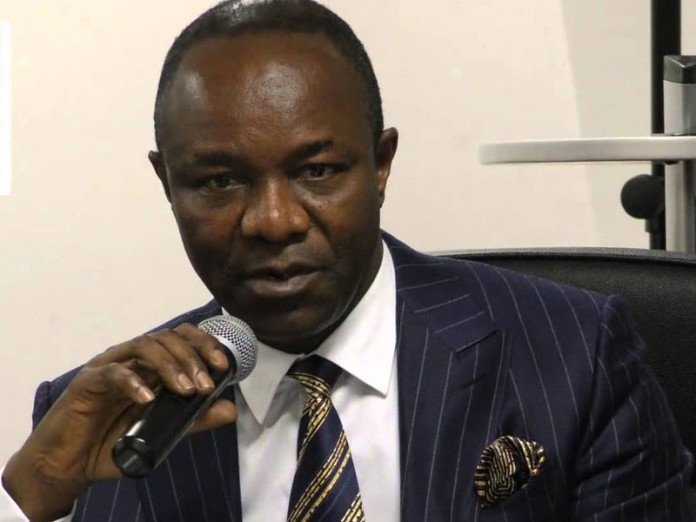 *Urges Trump to support OPEC
OpeOluwani Akintayo
02 December 2018, Sweetcrude, Lagos — Minister of State for Petroleum Resources, Ibe Kachikwu, has said Nigeria is facing "uncertainties over budgeting as a result of falling oil prices.
The minister made the revelation in a statement over the weekend.
According to him, aside from affecting budgeting, the country is also having a tough time meeting commitments to fiscal responsibilities.
"This portends danger because what it does is that, for the first time, we have been alarmed as one of the countries that rely almost solely on receipts from oil. There is the uncertainty of budgeting and meeting fiscal responsibilities", he said.
The minister expressed concern over the fall in oil prices, saying it poses danger to the country's economy.
Kachikwu said: "The tumbling of oil price from 82 US Dollars per barrel to about 61 over the past few weeks is the toughest black Friday that we have faced. The price has tumbled by about 30 dollars in a short period of about 54 weeks.
Mr. Kachikwu called on the President of the United States, Donal Trump to work together with the Organisation of the Petroleum Exporting Countries, OPEC, and its partners, to achieve a balanced market.
"What this says to us is that ultimately, we have to find the world's oil order in which prices are stable and investors can make the right decisions. Everyone has to work together including President Trump to protect consumers as well as producers because, unless we have a steady and determinable price for oil, we are not going to have investments."
"our ability to fund budgets and countries that do not add additive value to oil resources will have difficulties," he said.
Kachikwu assured that the country must refine its products by improving its refineries, adding that both the Federal Government and private sector need to join hands in achieving that.