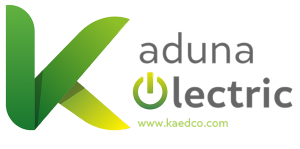 Kaduna — The Chairman, Board of Directors, Kaduna Electric, Alhaji Yusuf Hamisu Abubakar, has called on electricity consumers to avoid all forms of energy theft to enable the company provide better services.
In the same vein, the Nigeria Labour Congress, NLC, Kaduna State Chapter, represented by the Vice Chairman, Comrade Ephraim James, averred that with the national mass metering programme, the era of estimated billing will be a thing of the past and urged Nigerians to be patriotic by ensuring that they pay for the electricity consumed and avoid sharp practices.
The chairman and the NLC representative stated this at the official flag off of the National Mass Metering Program, held on Friday, October 30, 2020.
According to the chairman, President Muhammadu Buhari's led Administration is doing its best to ensure that citizens get qualitative service and the power producers and distributors like Kaduna Electric are equally committed towards that direction.
He lamented however that the lack of payment and energy theft, among others, are major challenges hampering effective performance.
"What we want our customers and consumers to help us do is not only to pay their bills but also to ensure that people who are stealing power are reported to the agency. Because if your neighbour is stealing power and you do not report, what you are actually doing is that you are short-changing yourself" he said.
The chairman stressed that the Federal government is highly committed to ensuring that electricity consumers are not charged unduly, adding that Kaduna Electric is doing everything possible to ensure everybody within its franchise area is metered so that what customers pay for is the exact energy consumed.
He, therefore, called on customers to collaborate with the company during and after the deployment and installation of the meters.
In his remark, the Chairman, Senate Committee on Power, Senator Gabriel Suswam, said the National Mass Metering Programme will help in no small measure to address issues associated with energy theft. This is just as he disclosed that the National Assembly is doing everything possible to introduce an electricity bill to help address the numerous challenges in the power sector.