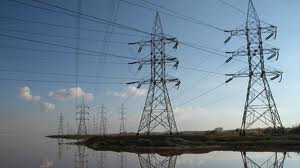 13 June 2013, News Wires – Construction work on a power line between Ethiopia and Kenya will begin in September, setting the stage for mutually beneficial trade in electricity.
The 1,068-kilometre power line, expected to be completed in September 2018, is intended to provide Kenya with cheaper electricity from Ethiopia's hydro-electricity dams, according to Kenya's Ministry of Energy Permanent Secretary Patrick Nyoike.
The $1.2-billion (102-billion shilling) Eastern Electricity Highway Project is financed by the two countries, the African Development Bank, the World Bank and the French Development Agency. To fast-track the project, it will be subdivided into separate contracts, Nyoike told Sabahi.
The Kenya Electricity Transmission Company and Ethiopian Electric Power Corporation are the implementing agencies, while German engineering firm Lahmeyer International will supervise the project.
While the project, which has a capacity to transmit 2,000 megawatts of electricity, will not allay electricity problems in the near term, it is a step towards dependability, said Kenya Vision 2030 Delivery Secretariat Director General Mugo Kibati.
"In the long term, the project is expected to foster economic growth, create job opportunities and boost East Africa's power trade," he told Sabahi, adding that the low cost of electricity would help Kenya realise its Vision 2030 industrialisation goal.
Kenya Association of Manufacturers Chief Executive Officer Betty Maina said reduced electricity costs would also bring down production costs for companies and living costs for workers.
"There are many investors who want to venture into Kenya but they are put off by the high cost of electricity. As a result, they flee to neighbouring countries," she told Sabahi, adding that she hoped the project could be hastened.
Ethiopian Ambassador to Kenya Shemsudin Ahmed Roble said selling electricity was part of Ethiopia's plan to boost trade relationships with its neighbours.
"We want to open our country for a symbiotic regional trade," he told Sabahi, adding that Ethiopia's hydro-electric power sources can generate 45,000 megawatts, but the country only uses 400 megawatts. "We sell what we have in surplus, like electricity, and we buy what we do not have," he added.