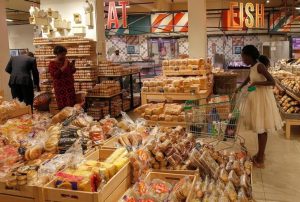 Nairobi — Kenya's inflation (KECPI=ECI) slowed to 9.0% year-on-year in January from 9.1% a month earlier, the statistics office said on Tuesday.
It is the third straight month that Kenya's inflation has fallen. It hit 9.6% in October, its highest level since May 2017. January's inflation is still above the government's preferred band of 2.5%-7.5%.
On a monthly basis, inflation was 0.2% compared with 0.5% in December, the Kenya National Bureau of Statistics said in a statement.
On Monday, the central bank held its benchmark lending rate steady at 8.75%, saying its last rate hike in November was still working its way through the economy.
*George Obulutsa; editing: Alexander Winning – Reuters
Follow us on twitter