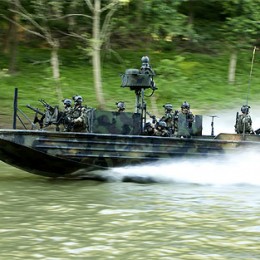 24 October 2011, Sweetcrude, Port Harcourt – The Bangladeshi master of an ExxonMobil-chartered offshore support vessel, kidnapped following an armed attack off Nigeria a week ago, has been released, according to reports.
Information on his release is still sketchy.
He was abducted on Monday, October 17. 20 armed men had assaulted the AHST Wilbert Tide between Bonny
and Calabar River before abducting the master and leaving the remaining 19 crew onboard the Tidewater-owned vessel.
The incident occured close to ExxonMobil's Oso gas field which is not far offshore Bonny, Rivers State of Nigeria.
A statement from ExxonMobil indicated that armed men carried out the assault near the facility, operated by subsidiary Mobil Producing Nigeria, off Akwa Ibom State in the early hours.
The incident was the latest in a string of attacks on ships in the Gulf of Guinea that experts say is threatening an emerging trade hub and growing source of oil, metals and agricultural products to world markets.
Pirates in the Gulf of Guinea, which stretches from Guinea to Angola, tend to raid ships for cash and cargo rather than hijacking the crews for ransom like their counterparts off the coast of Somalia.