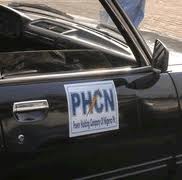 16 August 2013, Lokoja – Kogi State government has paid N71.7 million debt its ministries, departments and agencies owed the Power Holding Company of Nigeria, PHCN, in the past seven years.
The PHCN, Lokoja Business District Manager, Mr Abdulganiyu Isah, said this in Lokoja at a stakeholders' forum.
He added that the amount was paid in three installments between March and April 2013.
He said that the government action had reduced the amount being owed the organisation by consumers in the district to less than N900 million.
Isa said that the Nigeria Army, police and the SSS owed the PHCN N100 million, N25 million and N4.8 million, respectively, and urged them to pay up.
The Manager also urged other consumers in the district to pay their debts.
He said that the huge debt, inadequate power generation and capacity limitation, both in transmission and distribution, were militating against efforts to boost power supply to residents.
He said that 500 units of 50 KVA transformers were delivered to the office, saying that the organisation would soon start installing the transformers to boost electricity supply in the state.
Isa said that the PHCN had created more service centres in the city as part of effort to ensure prompt response to customers' complaints.
He said that many of the transformers in Lokoja were overloaded and appealed to the state government to come to the aid of the organisation by donating more 500 KVA transformers.
The Manager stated that the organisation was not a party to the collection of money from residents for the purchase or installation of transformers.
He also urged consumers to cooperate by reporting any erring official.
On the problems of 'crazy' bills and low current of power supply being experienced in some parts of  Lokoja, the Manager said that this would soon be a thing of the past.
According to him, work is almost completed on the new injection power station at Zango Daji area in Lokoja.
The Chairman of the Consumers' Forum, Mr Abdulahi Maiyaki, urged the organisation to improve on its services to the people.
He said that crazy bills and epileptic power supply to consumers were major factors responsible for non-payment of electricity bills.
Consumers who spoke at the stakeholders meeting had raised issues bordering on poor power supply, crazy bills and extortion by official of PHCN, calling for urgent solution to them.
– NAN