29 July 2015, Ilorin – The Kwara State Governor, Alhaji Abdulfatah Ahmed, has said the state government used its share of N3.5bn from the $2.1bn Nigeria Liquefied Natural Gas Company Limited dividend recently received from the Federal Government to pay the salaries of its workers.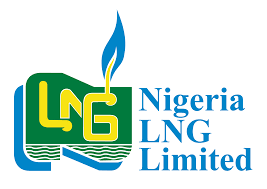 He stated that the state government got N2.1bn, while the 16 local government councils in the state received N1.4bn from the N3.5bn, adding that though the NLNG dividend was not strictly meant for salary payment, the money was used for that purpose by the state and local governments.
According to him, the government took the decision because of the priority it attaches to the welfare of the workers, human capital development and capacity building as well as the need to continue to promote industrial peace in the state.
Speaking in Ilorin on Tuesday on the sidelines of the state government's public enlightenment campaign tagged: 'The governor explains', Ahmed said the state government did not divert the money.
Ahmed said, "The Kwara State Government collected N2.1bn and the LGs collected N1.4bn. The monies have gone into the payment of salaries at both levels, which, of course, were not enough.
"The federal allocation has dropped since September last year. But we had consistently paid salaries from then up till April 2015. We had some money that we set aside, which we were using to augment the federal allocation each time it fell short. Up till last month, the Federation Account came short of what we used to collect."
The governor stated that the government would not retrench its workers though it would likely trim some ministries to ensure efficiency.
He added that the streamlining of the ministries was intended to bring down cost, achieve efficiency and improve compliance level, noting that the exercise would not lead to job losses because the government was preoccupied with coming up with strategies that would create more jobs for the unemployed people in the state.