…Says plan insensitive, callous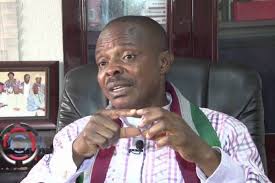 Eunice Imo
Lagos —Organised labour, under the umbrella of the Nigeria Labour Congress, NLC, has asked the Federal Government to shelve the plan to hike electricity tariff by 40 percent from July 1, describing the move as insensitive and callous.
The NLC also said the move reflected an organised indifference to the well-being of electricity consumers, especially, the poor ones.
The NLC president, Comrade Joe Ajaero, who issued a statement on the government's plan, said the planned massive increase in electricity tariff should be shelved for the nation's collective safety.
He said: "The plan to increase electricity tariff by 40 percent by July 1st is both insensitive and callous and reflects an organised indifference to the well-being of consumers, especially, the poor ones.
"The massive increase is explained away as a response to the over 100 per cent increase in the pump price of premium motor spirit, PMS."
He added: "Details reveal a movement in inflation from 16.9% to 22.41 (threatening to needle 30), and a shift in exchange rate from N441 to N750.
"We believe not even these figures are a justification for this reckless proposed tariff increase.
"The issue of capacity to pay and quality of service delivery are not only germane but superior to any rationalisation by market logic.
"The inherent risk in the new regime of tariff is that there is no control, implying that by August, consumers will pay new rates.
"The other risk is that by the time other product or service-rendering entities come up with their new prices or rates, the ordinary person would have been compacted into dust.
"We would want to advise apostles of the Market who have called NLC all sorts of names to check their conscience."
Ajaero also stated: "The rate at which they are going is highly combative and combustible. With contemplation of payment of school fees in tertiary institutions and increases in privately-owned ones in addition to other costs/tariffs on the way, life in Nigeria could truly be Hobbesian.
"The market economies which the Market Fundamentalists seek to emulate, have in place socio-economic safeguards which we do not have.
"In light of this, our advice is that this proposed tariff hike should be shelved for our collective safety."
Follow us on twitter