18 August 2015, Lagos – Renowned economists and labour leaders, who gathered at the 2015 Active Citizen Discourse for oil and gas industry stakeholders organised by Junior Chamber International (JCI) Lagos City have differed on the best approach to tackle the controversial issue of fuel subsidy in the country.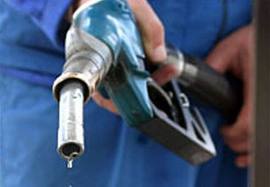 While the President of the Nigeria Labour Congress (NLC), Comrade Ayuba Wabba in his analysis insisted that provision of subsidy is a major function of the government that should not be ignored, the Managing Director of Economic Associate, Dr. Ayo Teriba argued that he was not convenient with the definitions and calculations of subsidy in the country and wondered why the refineries are not working to meet local demand.
Also a renowned economist, Mr. Henry Boyo said subsidy should be made to disappear naturally by allowing more Dollars to chase the naira at the foreign exchange market.
Boyo advocated that innovative approaches have to be taken to reduce the burden of subsidy until it disappears naturally from Nigeria's economic system.
In his lead presentation, Wabba argued that subsidy in any economic system cannot be ignored but added that in the Nigerian context, subsidy has been used to do a lot of havoc to the economy.
Wabba insisted that the economic havoc would continue if the downstream is deregulated and left at the control of the marketers.
He said allowing market forces to determine the price means that the government would continue to subject itself hook, line and sinker to economic policies of the multinational agencies which will always advance their selfish interests.
"They will always give reason Nigeria should continue to import, they will always give reasons we need to deregulate so that they can have more money. First oil is very strategic, even to our security, marketers will one day come together and say that they will sell petrol at N200 per litre but what will you do. Like the case of kerosene and diesel, DPK has been fully deregulated but you go to some places they sell at N200 per litre," he said.
"Why should this be so? Why should citizens continue to carry the burden? What is the essence of government?  It is welfare and well-being of the people and therefore why should it be so in our system? I gave an example here to capture all OPEC countries' cost elements, the second issues is that the cost element caused by the free fall of our Naira. If our Naira was very strong, like N1 to a dollar, what will be the cost of fuel in Nigeria?," Wabba said.
Teriba however said for the fuel subsidy crisis to be resolved, petrol has to be refined locally to meet the domestic need of Nigerians, adding that the government needs to encourage capital inflow as this determines value of exchange rate.
"I am still concerned that 22 years down memory lane we are still here arguing about removal or retention of fuel subsidy. Such discussion is a waste of time a when solutions can actually be proferred," Teriba said.
On his part, Boyo posited that the fuel could be sold at cheaper prices in the country on the basis of an appreciable exchange rate as this has a significant correlation with the price of crude oil.
Boyo noted that Naira's weak exchange rate to the Dollar is a major bane on subsidy regime, adding that this has been complicated by the negative impact of Nigeria's faulty monetary framework on revitalisation of the real sector.
"Banks attempts to increase credit capacity in the economy resulting to excess liquidity putting too much cash in the economy, more cash more problems has over the years resulted into weaker Naira, lower purchasing power and inefficient borrowing system both in terms of international debt funding and domestic borrowing," Boyo said.
– This Day