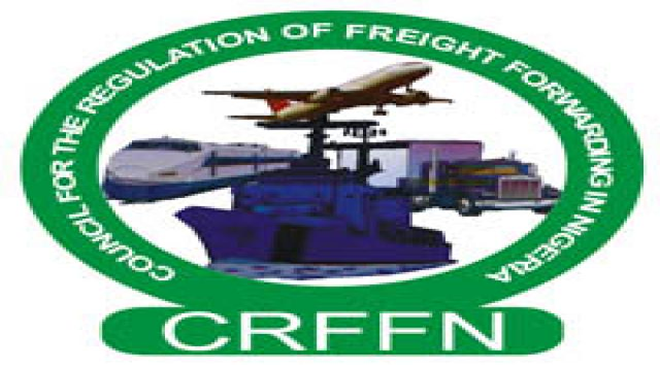 Vincent Toritseju
Lagos — FOLLOWING difficulties being faced by freight forwarders in the of payments of import duties and other levies and dues through commercial banks during the lockdown of Lagos and Ogun states, the duo of the Nigerian Shippers' Council and the Council for the Regulation of Freight Forwarding in Nigeria (CRFFN) have convinced revenue collecting banks to reopen their offices in Apapa.
The banks had closed shops in accordance with the directive of President Muhammadu Buhari that all business in Lagos, Ogun and Abuja should close shop for 14 days and that there should be a total restriction on movement.
But following the intervention of the Chief Executives of both CRFFN and Shippers' Council, no fewer than seven banks are expected to reopen in Apapa for the purpose of collecting revenue from clearing agents.
The deal was struck after calls were made to Chief Executives of some banks by the Executive Secretary of Nigerian Shippers Council, Mr Hassan Bello and the Chief Executive Officer of the CRFFN, Mr Samuel Nwakohu.
Our correspondent learnt that the freight forwarders were having difficulties making payments for Customs duty, as well as shipping companies and terminal operators fees.
The challenges were brought to the attention of the CEOs of both the CRFFN and the Shippers Council, who collectively convinced the banks to reopen in Apapa.
Recall that leading freight forwarders including the Founder of National Association of Government Approved Freight Forwarders (NAGAFF); Dr Boniface Aniebonam had raised alarm that freight had difficulty making payments to banks, because of the lockdown.
Sources close to both the CRFFN and the Shippers' Council confirmed that the challenges being faced by the clearing agent came to the fore on Wednesday when the clearing agents came up with the problems with the banks.
Confirming the development, the Registrar of CRFFN said that the banks that have agreed to reopen "their branches in Apapa are: First Bank, UBA, Access Bank and Zenith Bank. He confirmed that they have all agreed to open to render services in their branches close to Apapa port, this is to enable freight forwarders to pay duty.