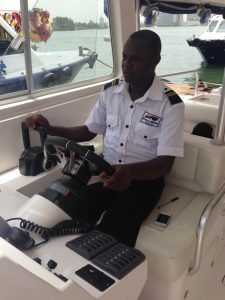 –  As LASWA records 21.8million ridership in 2022
Vincent Toritseju
Lagos — No fewer than 21.887, 738 persons traveled via the waterways in Lagos State last year recording a 55.2 percent increase over the 2021 figure of 14,105,816.
Ferry ridership is the number of passenger and vehicle trips taken on ferries within a defined time frame (quarterly, annually, etc.),
A ridership statistic from the Lagos State Waterways Authority, LASWA, showed that there has been a steady rise in the number of people that commute around the city of Lagos via the waterways in the last ten years.
A breakdown of the ridership figure also showed that from 2013 to 2023, there has been a steady increase of commuters using the waters to travel as a total of 9,978,546 was recorded in 2013 as against 21,887,738 in 2023.
 A further breakdown also showed that in 2014, a total of 10,345,281 persons used the waterways, and for 2015, a total of 11, 067,756 persons used the service while 2016 recorded a ridership of 11,851,837.
In 2017, the number of persons that traveled by the waters increased to 13,787,624.
In 2018 the system recorded its only decline in usage as only 11,984,930 were recorded but it resurged in 2019 with an increase to 14,131,786, before recording a minor decline to 14, 105,816 in 2020 under COVID.
The figures shows that a lot more people have embraced the use of waterways to move around the city of Lagos despite the increase of boat accidents across the country.