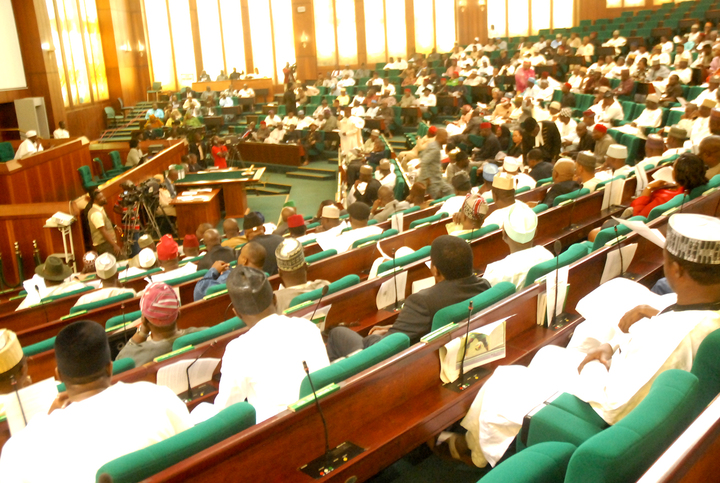 Vincent Toritseju
Lagos — IN a bid to bring about operational efficiency in the Nigerian maritime and port industry, the House of Representatives last month passed three major maritime Bills into law which are currently with the Senate for concurrence.
Speaking to Sweetcrudereports, Chairman of House Committee on Maritime Safety, Education and Administration, Honourable Lynda Chuba-Ikpeazu said that the three Bills namely Cabotage Bill, Merchant Shipping Bill and the Nigerian Maritime Administration and Safety Agency, NIMASA.
Ikpeazu explained that these Bill have been amended and passed accordingly adding that the Bills were passed shortly before the Christmas Break.
The Merchant Shipping Bill was reworked to meet the current realities and accommodate all exigencies.
The Bills have been amended and passed and they are Cabotage, Merchant Shipping, the Merchant Shipping Act is a completely new Bill because the Bill was reworked and then NIMASA.
Although, she was silent on the new details of the passed Bills, she however disclosed that the new laws will be made public after the legislative processes were concluded.
She said: "First of all they have been passed by the House, they are going to go to the Senate this new year for concurrence and all the Bills were sponsored by Honourble Lynda Ikpeazu. This is the first time since 2007 that we have had more than one maritime legislation being amended and passed. Cabotage majorly is taking care of a lot of issues after several years of operation, there are issues that are still affecting the implementation.
"For NIMASA, things that were found to be problematic were adjusted and for Merchant Shipping, the lawmakers made sure that conventions are domesticated. The 2007 Merchant Shipping Act was basically inherited from the United Kingdom because the previous was the pre-independence legislation of 1955 that was adopted under what is known as the Status of General Application.
"This one is a fine-tuned modern Merchant Shipping Act which takes into consideration a lot of things regarding the crew, vessel registration and a lot of other things.
"Vessels have changed over time and those old legislations did not accommodate certain peculiarities that we have now. Vessels are ten times larger than they were, technology has crept in, right of seafarers."
Speaking on the development, a maritime lawyer, Mr. Osuala Nwagbara said that the passage of these Bills as amended is a good development as these new laws will drive the nation's maritime economy.
Nwagbara also said that these Acts were long overdue for amendments adding that if the majority of the opinions of stakeholders at the various public hearings were taken into consideration, it will go a long way to increase monies that goes into the government's coffers from trading.
We don't know what the contents are right now, but we participated in the public hearing.
If the opinions of stakeholders are accepted, it will go a long way in terms of monies that will come into the coffers of govt.
Follow us on twitter