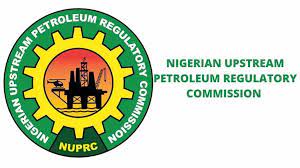 Mkpoikana Udoma
Port Harcourt — The Association of Environmental Lawyers of Nigeria has called on the Federal Government to decentralise the regulation of the oil and gas sector across the three tiers of government.
National President of the Association, Prof. Samuel Dike, who noted that a larger percentage of environmental pollution in Nigeria was attributable to the activities in the oil and gas sector, called for a comprehensive approach to address the sector's impact on the environment.
Dike, who is the Deputy Dean, Faculty of Law at the Rivers State University, speaking in Port Harcourt, stressed the urgency of implementing effective regulatory measures across the three tiers of government to mitigate the adverse effects of oil and gas on the environment and public health.
He explained that the aim of the Association was to capture environmental education and sensitization within the legal profession, while emphasizing on the need for stricter enforcement mechanisms and penalties to deter irresponsible practices contributing to pollution.
He said: "The issue of environment is captured in the concurrent legislative list, which enables even the local, state and federal governments to regulate the environment.
"But the main cause of environmental challenge is energy, oil and gas which is controlled by the federal government. The state governments lack the power to regulate the major cause of environmental pollution in Nigeria; the local governments cannot even attempt it.
"The government should decentralize the regulatory problem caused by section 251 of the 1999 constitution, which enables only the federal government to regulate this sensitive sector – the oil and gas.
"Most of the pollution causing agents are associated with oil and gas, and then the more you heap the regulatory power on the federal government, the more you deny the environment of sustainability and cleanliness."