22 December 2014, Abuja – The Lagos Chamber of Commerce and Industry has urged the Federal Government to intervene in the disagreement between the importers and the Nigerian Customs Service.
The LCCI noted in a statement on Sunday that the situation where invoice values were been arbitrarily hiked by between 50 and 100 per cent was causing the importers untold hardship.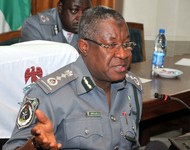 The President, LCCI, Alhaji Remi Bello, who signed the statement, said if the situation was not resolved on time could degenerate into something that would be negative for the development of the economy.
He said, "The LCCI has been inundated with complaints by importers of deliberate and arbitrary revision of the value of cargoes by the NCS, driven perhaps by the quest to generate more revenue in line with its new target. We do not believe that this is the best way to improve revenue generation by the NCS. There should be a credible ground to dispute the value of invoice on imports. Most of the prices are global prices and are easily verifiable.
"We request the Presidency and the coordinating minister for the economy to look urgently into this matter. There should also be an independent dispute resolution mechanism in place that can resolve valuation disputes within three days because of demurrage implications."
The chamber added that many importers, including reputable companies, had suffered from the arbitrary revision in value, with the result being that investors were being compelled to pay higher duties and other charges without any justifiable reason.
– The Punch