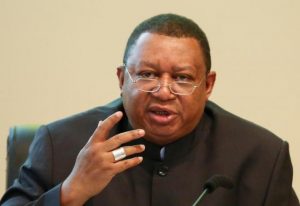 OpeOluwani Akintayo

04 August 2017, Sweetcrude, Lagos — Secretary General, Organisation of the Petroleum Exporting Countries (OPEC), Mohammed Barkindo, has highlighted lessons the world has learned from the 2014-2016 crude oil price collapse.
In a statement on Friday, the OPEC leader said he felt it was pertinent to respond directly to one of the questions posed during raised during its last summit which was "What lessons have we learned from the 2014–16 price collapse?"
Although "the jury is still out," he said he felt able to offer some pointers.
According to him, the consequences of the decision of oil-producing countries to abdicate their traditional responsibilities, related to stability and balance, to the vagaries of the market back in November 2014 have been evident for all to see.
"There is once again widespread recognition that on occasions the market needs to be complemented, in the interests of all stakeholders."
And, he noted, this is not only confined to oil.
"The market saw the largest percentage price fall in the six episodes of sharp price declines we have observed over the past four decades. The depth and duration of the supply-side led downturn were alarming and so were the impacts for all stakeholders."
He further noted that "OPEC producers are anticipated to forego revenue losses of more than $1 trillion [and that] the industry has seen a sharp two-year contraction in upstream investments of more than $450 billion."
In many consuming countries, this has led to deflationary pressures and as the International Monetary Fund (IMF) highlighted recently, that the global economy overall has seen no net positive benefit.
"The magnitude of these effects has seen growing calls from both producers and consumers to bring forward the market rebalancing, return stability to the market, and ensure the necessary industry investments take place, in a timely fashion," Barkindo said.
Additionally, "the broad global platform of 24 producing nations from OPEC and non-OPEC initiated through the 'Declaration of Cooperation' is unparalleled in the history of the oil industry. Given the nature of the downturn, a collective and concerted effort was required." No one could have acted alone, he said.
Looking ahead, according to him, as the 'Declaration of Cooperation' underlines, "it is vital that we evolve a framework of permanent and sustained cooperation between all participating nations, given the industry's growing complexity and its inter-connected nature," he said.
While it is evident that a market re-balancing is now moving forward and that some investments, especially those considered short-cycle, are returning, he said it is essential to remain focused on three specific goals: "We need to see the global stock overhang move closer to its five-year average. We need to see the return of more long-cycle investments, the industry's baseload. And we need to ensure sustainable stability in the years and decades ahead," he said.