10 December 2014, Monrovia – An official of the National Oil Company of Liberia has reiterated NOCAL's support towards efforts to reform the oil sector of the country.
Speaking over the weekend in Monrovia, at a two-day National Stakeholders Conference on the oil and gas sector of Liberia, the Vice President for Public Affairs at NOCAL, Mr. Lamini A. Waritay, described the exercise as one which was not intended to "re-invent the wheel," but to review the report that has been compiled by domestic and international experts, including inputs generated by participants in national consultations, so as to derive a broad comprehensive framework for the governance of the sector.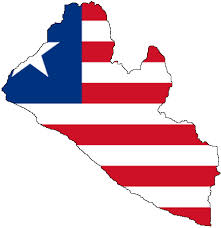 A press release issued in Monrovia says the NOCAL official expressed confidence that the exercise would evolve a framework that would ensure "a progressive governance and efficient management of the country's oil resource," if and when oil is discovered in commercial quantity. Mr. Waritay welcomed the intense debate in Liberia over suggestions calling for a prudent management of the oil sector long before the commodity is discovered in commercial quantity.
He warned of the risks if the emerging oil sector is not properly handled, stressing, "We have to take it very seriously, that is why NOCAL welcomes the efforts of the National Legislature to obtain inputs from all stakeholders, so that at the end of the day, we can have something that we can go by."
He recalled that the history of oil in most oil producing African countries is replete with problems, and cautioned that Liberia can avoid such situations by putting in place the proper safeguards that would lead to a viable framework that would enhance the utilization of "this very vital national resource."
Mr. Waritay lauded the National Legislature for spearheading the Consultations throughout the country and praised civil society groups and other stakeholders for their input. He also acknowledged the role of the Executive Branch of government for championing the reform process which, he hoped, would yield a fruitful outcome.
House Speaker Alex Tyler, also speaking during the 2-day validation exercise, said the bills will be presented for passage by the National Legislature and subsequently signed into law by the President. The two-day conference brought together over 150 stakeholders representing more than thirty (30) Civil Society Organizations (CSOs) nationwide.
– The New Dawn