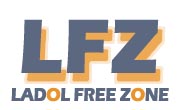 Godwin Oritse

07 August 2012, Sweetcrude, LAGOS – LAGOS Deep Offshore Logistics base, LADOL, has secured another $15.6million (about N2.5 billion) contract for rig maintenance, an indication that the nation's local content drive in the oil and gas sector is achieving positive results.
The giant rig code-named Noble Percy Jones is expected to undergo a complete turn-around maintenance at the base for a period of ninety days, after which it would be certified fit for offshore operations for the next five years.
Operations Manager of Noble Drilling Nigeria Limited, Mr. Dave Arthur, who conducted members of the Nigerian Content Development and Monitoring Board, NCDMB, round the vessels at the base, recently, said the company had chosen to undertake the repair works at LADOL, because it was sufficiently satisfied with the facilities as well as other logistics provisions as specified by the Board.
"We are encouraged by the local content policy of Nigeria, coupled with the available facilities here in bringing our job to LADOL, rather than policy consideration," he said.
As part of the objectives of the Nigerian Local Content Development Act, NLCDA, government aims at empowering indigenous companies operating in oil & gas, and maritime service sectors to enable them secure jobs from international oil companies (IOCs).
According to the Noble Drilling Manager, after considering other options for the rig maintenance, the company decided to do the job at LADOL since it has found the environment conducive in view of the prevailing security challenges in some parts of the region.
It will be recalled that in 2011 alone, LADOL handled about three major repair jobs for Ben Avon, Transocean including one of the largest rig repair job ever executed in Nigeria, which is Noble-Percy Jones rig repair. As the Transocean –Baltic rig just left the base few days back, Noble Drilling rig known as Noble Lloyd Noble rig is currently undergoing repairs at the base.