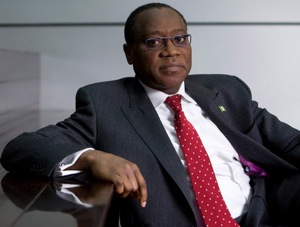 *Investments go to Manufacturing, Agriculture, Energy
03 June 2013, Lagos – Some pockets of new investments were recorded in the economy in the last few years, data tracked by Financial Vanguard has revealed. The new investments came from Nestle Nigeria Plc, Dangote Cement Plc, Lafarge WAPCO Cement Plc; Western Metal Products Company Limited, WEMPCO Group, and Teragro, the agro-business subsidiary of Transnational Corporation of Nigeria, Transcorp, Makurdi, Benue State.
Also in the pack are Indorama Eleme Petrochemical Limited, Port Harcourt; SABMiller Plc's brewery plant in Onitsha, Anambra State as well as PZ Wilmar palm oil factory and plantation at Ikorodu, Lagos and Calabar, respectively.
Analysis of the new investments showed that Nestlé invested N12 billion in Flowergate factories, dedicated to the production of Maggi products, at Sagam, Ogun State. It also made an investment of N5.4 billion to set up a Distribution Center in Agbara, Ogun State; Dangote Cement on its part invested a total of N140 billion in Ibese plant with a capacity of six million metric tons built by Sinoma, using state-of-the-art Chinese and European technology.
The plant is expected to increase its capacity to 12 million tons per year by the end of 2014, providing ample supplies for the rapidly growing South-West region of Nigeria, as well as the ability to export cement and clinker through Dangote Cement terminals in Lagos.
Lafarge WAPCO on the other hand invested N75 billion on a 2.5 million tons plant at Ewekoro II christened "Lakatabu. Lafarge also invested N23 billion on power plants at Ewekoro Ogun State to generate a total of 90 megawatts both to power Lafarge's Lakatabu cement plant and to support Nigeria's quest for power sufficiency.
Still in Ogun State, Western Metal Products Company Limited (WEMPCO Group) invested N1 billion CBN intervention fund it got through the Bank of Industry (BoI) on a 52 megawatts power plant to provide 24 hours electricity to all its factories.
WEMPCO also recently made a combined investment of N344 billion on steel, ceramic tiles plant and nail production, at its 700,000 metric tons per annum Cold Rolled Steel Mill complex in Ibafon, Ogun State to complement its existing investments in the country.
The Group Managing Director, Wempco Group, Mr. Lewis Tung, gave the breakdown as follows: $1.5 billion steel, ceramic tiles plant worth $500m and a nail production plant worth $200m. Benue State also got a slice of the new investments with an injection of Teragro N1billion fruit processing plant which was commissioned March last year by President GoodLuck Jonathan. Teragro, the agro-business subsidiary of Transnational Corporation of Nigeria, Transcorp, signed an agreement with the Benue State Government for Benfruit, the fruit juice concentrate company.
The plant, which is located in the Makurdi Industrial Estate, is situated on one hectare of land. It has installed capacity to produce orange, mango and pineapple fruit concentrates at up to 26,500 metric tons per annum. Anambra State was not left out as South Africa's brewery giant, SABMiller Brewery invested $100 million dollars (N15 billion) on its first beer plant at Onitsha for the product launch of Hero Lager.
The project was awarded in March 2011 to Jagal Nigeria Limited and was completed within 18 months. The new plant which has an annual capacity of 500,000 hectoliters was also commissioned by President Goodluck Ebele Jonathan along with Governor Peter Obi and other government dignitaries. Also in attendance were senior officials from SABMiller Plc including Mr. Mark Bowman, Managing Director, SABMiller Africa.
In addition to these, Indorama Corporation is also investing US$1.2 billion (about N188 billion) on single-stream gas-to-urea fertiliser project in Port Harcourt, through its Nigerian subsidiary, Indorama EPL.
The Indorama fertiliser plant, which has capacity for 1.4 million metric tons of Urea, Ammonia and NPK fertilisers per annum would be the world's largest single-stream gas-to-urea plant, says the Technical Director of the project, Mr. Uptal K. Chatterjee.
According to Chatterjee, the plant, expected to be completed in fourth quarter of 2015, is geared towards transforming Nigeria from a major importer to a key exporter of fertiliser.
According to the Managing Director of Indorama, Eleme Petrochemicals Limited, Mr. Manish Mundra; "When completed, the project would deliver high quality fertilisers to Nigerian farmers, thereby helping Nigeria to boost agricultural output and enhance food security," Mr. Mundra said.
The project has already attracted huge financing from many international and local financial institutions, revealed Mr. Munish Jindal, Director of Finance of IEPL.
Last February 18, 2013, Indorama and its financial partners sealed an US$1.2 billion financing arrangement in Dubai. A total of $800 million dollars is in loans, while $400 million dollars is in equity.
According to Mr. Jindal, the financial partners involved in the $800 million loan syndication include the International Finance Corporation (IFC), Standard Chartered, African Development Bank (AFDB), Africa Export Import Bank (AFREXIM Bank), Bank of India, as well as KFW and DEG of Germany.
Others are Commonwealth Development Corporation of the United Kingdom, FMO Entrepreneurial Development Bank of Netherlands and Emerging Africa Infrastructure Fund. The Nigerian banks are United Bank for Africa (UBA), Stanbic IBTC Bank, Guaranty Trust Bank (GTB), and Access Bank.
Chairman of Indorama, Mr. S.P. Lohia, had in May 2011, broken the news of the fertiliser project to President Goodluck Jonathan, who promised to support the project because of the huge impact it would have on Nigeria's agricultural sector and the creation of employment opportunities for Nigeria.
Also tracked by Financial Vanguard in the new investment and job creation drive is PZ Wilmar, a new joint venture of PZ Cussons Nigeria Plc and Singapore's Wilmar.
They are investing N109 billion. N100 billion in oil palm plantations in Calabar and N9 billion refinery based in Lagos.
Speaking on the new investment, the group's Chief Executive, Mr Christos Giannopoulos said that palm oil plantation and refinery is the conglomerate's new business line, adding that it has already acquired 30,000 hectares of palm oil plantation in Cross River State to boost its palm produce business in the country.
Giannopoulos, who noted that Nigeria's lost status as the biggest producer of palm oil in the world promised that his company would work assiduously towards helping the country regain its lost glory in the palm oil and associated produce in the global market.
*Franklin Alli, Vanguard