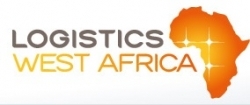 *1-3 November 2011
1 September, 2011, Sweetcrude, London – The CWC group are proud to announce the launch of their new Conference and Exhibition, Logistics West Africa to take place in Lagos on 1-3 November 2011.
Logistics West Africa brings together the biggest companies and operators of the largest mega projects in energy, Infrastructure players including large civil engineering firms and construction consortiums, the government regulators, owners of the transport links, and a wide range of companies who can provide logistics solutions to these delegations.
Logistics in West Africa has been designed as an unique pan-region event to bring together senior supply chain decision makers from across the region to collectively debate challenges, discuss and share their experiences of their logistics supply chain in West Africa.
The strategic two day conference will provide the ideal opportunity for discussion forums to solve topical industry challenges and fast track understanding of how to improve logistics supply chain management.
Including established speakers from Shell Petroleum Development of Nigeria, Flour Mills of Nigeria Plc, Ladol, ExxonMobil, Costain West Africa, British American Tobacco, Seven-Up Bottling Company and Nestle amongst many others Logistics West Africa will provide the important knowledge, experience and solutions for supply chain efficiency. As an essential part of CWC conferences and exhibitions, networking opportunities are built in around the programme enabling further collaboration between partners and investors.
Logistics West Africa runs for a third day onto a sell out exhibition. Exhibitors include Ladol, Intels, GMT and DHL and many more multi-national companies showcasing their latest technological solutions.
The Conference and workshop will run 1 – 3 November.
The Logistics West Africa Exhibition will run on 2, 3 November.
For more information on Logistics West Africa please visit
www.cwc-logistics.com/westafrica