16 January 2015, Lagos – The continent of Africa is a fast growing region establishing its potentials in the production of hydrocarbon resources, even though some factors may be militating against the laudable goal this year.
Nigeria and Angola are playing the lead role in oil production, being a member of the Organisation of Petroleum Exporting Countries (OPEC), but recent plummeting oil prices coupled with the shale oil revolution have taken toll on their export markets.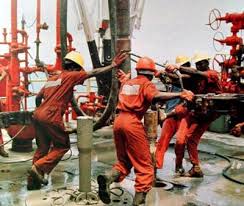 Nigerian crudes continued to fall at a steady pace due to thin demand amid a glut of cargoes from both the January and February programmes.
Reports showed that almost all of the key Nigerian crudes are at multi-year lows, and with the picture looking even more bearish while values were expected to decline further.
Besides, year 2015 would pose tough measures for Nigeria's political arena as the nation heads into a crucial election period. Campaigns seem to have overtaken serious economic issues, even as the much-expected Petroleum Industry Bill (PIB) hangs with the outgoing sixth National Assembly.
However, there are indications that Mosambique and Tanzania are on fast track to take the leading position in oil and gas production.
A recent report by the Price Water-house Coopers (PWC) showed that Mosambique recorded about four farm-in/out, while Tanzania had four, but Nigeria had only one (Oando-ConocoPhilips transaction) in 2014.
Africa has seen continued investment and deal activity over the last two years, with particular interest in the emerging oil and gas markets of West and East Africa.
"It should also be noted that there is significant focus on emerging exploration areas such as Kenya, Tanzania and Mozambique, where offshore blocks and deepwater acreage will continue to drive exploration," it stated.
However, it reported that a huge obstacle to growth in Tanzania and Mozambique is the cost of the infrastructure required, which neither country can afford without help from foreign investors who have their eyes on other global projects.
"Both countries are introducing new energy policies and regulations with the express aim of attracting foreign capital by establishing a transparent regulatory and taxation environment. The decision by the consortia in Tanzania and Mozambique to invest in LNG projects is significant as no new Greenfield investment decision outside the United States has occurred for some years," it stated.
The challenges facing oil and gas companies operating in Africa continue to be diverse and numerous. These hurdles, according to stakeholders include fraud, corruption, theft, limited infrastructure, protectionist governments and lack of skilled resources, among others.
Regulatory uncertainty and delays in passing laws (especially in Nigeria) are severely inhibiting sector development in many countries around the continent. Some key players have delayed or cancelled projects until further clarity can be obtained in their respective territories as they simply cannot move forward with doubts given the long-term nature of the needed investments.
In other countries where uncertainty exists concerning the development or revision of energy policies, such as South Africa, DRC and Tanzania, reports showed that the uncertain regulatory framework was a significant impediment to developing an African oil and gas business.
Due to the number of challenges in the market, stakeholders believed that meticulous planning is paramount to success in the region. Operational excellence has become an increasingly important topic as smaller players who know the market must operate in a lean and efficient manner to avoid unnecessary cash outlays that they simply cannot afford.
Cost control continues to be a focus for most exploration and production (E&P) players globally, and Africa is no exception. This has led to a careful process of weighing risks and benefits for new project decisions and may explain the high level of success that recent drilling programmes have managed to achieve in the region.
– The Guardian