*Shell, Eni's former executives to face corruption trial in May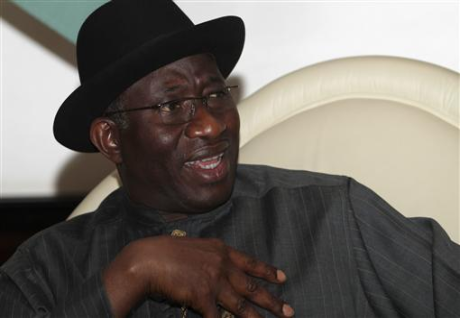 OpeOluwani Akintayo
14 April 2018, Sweetcrude, Lagos – Four Nigerian officials who authorised payments of $875 million to former oil minister, Dan Etete in the Malabu oil deal, have been exposed.
According to documents filed by JP Morgan Chase Bank in a London court in response to an $875 claim for damages filed by the Nigeria government in 2017, the officials involved in the scandalous 2011 transaction are former Minister of State for Finance, Yerima Ngama, and a former Accountant-General of the Federation, Otunla Ogunniyi.
The court documents obtained from Finance Uncovered by Premium Times said the other Nigerian officials who authorised the payment are Danladi Kifasi, Permanent Secretary at the Federal Ministry of Finance and Babayo Shehu, Director of Funds at the Office of the Accountant-General.
The bank claimed that in a letter from Mr. Ngama, dated August 3, 2011, the Federal Government of Nigeria, FGN, informed the bank of new signatories to the Depository Terms.
Mr. Ngama's letter, it said, stated that instructions on the depository account should be given by one "Category A" signatory and one "Category B" signatory. While Mr. Ngama himself and Mr. Kifasi were named as "Category A" signatories, Messrs Ogunniyi and Shehu were named "Category B".
On August 17, 2011, the bank said a written instruction signed by Messrs Ngama and Ogunniyi instructed the bank to transfer the sum of $401,540,000 and a separate $400,000,00 to two accounts in the name of Malabu at First Bank and Keystone Bank, respectively.
On August 23, the bank said it completed telephone call-backs to both Messrs Ngama and Ogunniyi to confirm their written instructions, obtained go-ahead consent from UK's Serious and Organised Crime Agency (SOCA) before it subsequently made the transfers.
By July 3, 2011, the bank said it received another instruction from Messrs Ngama and Ogunniyi requesting the transfer of $74,200,000 to a Malabu account at Keystone bank. Again, the bank said it completed telephone call-backs to the duo to confirm the instruction and obtained a SOCA go-ahead authorisation before it made the transfer of the fund.
In making both transfers, the bank said it acted pursuant to valid, irrevocable and binding instructions given by the Federal Government of Nigeria as it was required to do under the terms of the Depository Agreement.
It also denied knowledge of the Nigerian government's claims that the Malabu Resolution Agreement was a "sham" because, according to its Depository Agreement, it had no knowledge of any other agreement the Nigerian government was into as it was not a party to it.
While Mr. Ngama was a political appointee of the Nigerian government at the time, Messrs. Ogunniyi, Kifasi, and Shehu were public servants. None of them is currently facing prosecution over the Malabu scandal.
Mr. Ogunniyi, however, is being prosecuted by the EFCC over a separate money laundering case involving diversion of N2 billion from the account of the Office of the National Security Adviser, ONSA.
Few months after President Muhammadu Buhari assumed power in 2015, he approved the pre-retirement leave for Mr. Kifasi with effect from October 20, 2015.
Mr. Ngama, now a leader of the ruling All Progressives Congress, APC, defected to the ruling party after he lost in his bid to contest as governor in Yobe State on the platform of the Peoples' Democratic Party in 2015.
When invited for questioning by the Economic and Financial Crimes Commission, the former minister of state for finance said he acted based on the directive of the then President Goodluck Jonathan.
The then Attorney-General of the Federation, Mohammed Bello Adoke, who is on exile, said in a statement in 2016, that his office helped the country broker the agreement between Malabu Oil and Gas Limited and Shell Nigeria Limited to prevent Nigeria from paying a fine of $2 billion as damages for breach of contract.
The EFCC later filed charges against him and Mr. Etete
The notorious Malabu deal, over OPL245, involved Shell, Italian oil company Eni, Mr. Etete, a former Nigeria president Goodluck Jonathan and his then oil minister, Dieziani Alison-Madueke.
In March, an Italian court adjourned the trial of Shell and Eni and its former executives to May 2018.
All of them have consistently denied any wrongdoing.
Mr. Etete, who remains unreachable, has also denied wrongdoing.
Similarly, Mr. Jonathan, who is not facing trial and under whose administration the deals were struck, has also denied wrongdoing.
Why JP Morgan is being dragged
JP Morgan is particularly being dragged because under the UK law where the case is being prosecuted, banks are bound by the Proceeds of Crime Act, POCA 2002.
Under Poca, they are required to report "knowledge or suspicion" of money laundering to UK law enforcement.
Failure to report is a criminal offense which can theoretically land a banker behind bars for up to five years.
It is also an offense for a bank to tip off a customer that they have been reported.
Others who must report suspected money laundering include accountants, tax advisors, law firms, estate agents, and casinos.
What are SARs?
While explaining JP Morgan's suspicious activities in payment for the Oil Prospecting License, OPL 245, Lionel Faull of Finance Uncover, said banks submit suspicious activity reports, or SARs, to the UK Financial Intelligence Unit, UKFIU, an agency that fell under the former Serious Organised Crime Agency, SOCA.
SOCA rebranded in 2013 to the National Crime Agency, NCA.
Under the NCA the UKFIU continues to be responsible for administering the SAR regime.
The UKFIU processes SARs onto a database known as ELMER, which can be accessed by other UK law enforcement agencies and by international financial intelligence units.
Banks can specifically submit a defense against money laundering or defense SAR, provided they submitted the SAR before they acted, which gives them an automatic defense against POCA's money laundering offenses.
This is what JP Morgan appears to have done in 2011 and again in 2013, when they received instructions from the former Nigerian finance minister, Yerima Ngam,  to pay millions of dollars to a company the bank admits it knew was associated with the money launderer.
In court papers filed to defend itself from a claim of negligence by the Nigerian government, JP Morgan says it "received consent from the Serious Organised Crime Agency, SOCA before making the payments".
Alternatively, it says that it made $801,5m in payments in 2011 "only after … obtaining consent from Soca".
But what does this mean in practice?
Once a bank has submitted a defense SAR, there is a "notice period" of seven working days while it awaits "consent" from the UKFIU.
However, if the bank does not hear back from the UKFIU within the notice period, the Act says it has obtained "appropriate consent" to proceed with the suspected payment.
If the UKFIU refuses consent within this period, SOCA has a further "moratorium period" of 31 calendar days to investigate and "restrain", or freeze, the intended transfer.
Again, if the bank does not receive notice from the UKFIU after 31 days, it is deemed to have consent and can proceed with the transfer.
On one occasion, in July 2013, SOCA refused JP Morgan consent for a requested payment of $74m but made a U-turn a few weeks later.
Dan Etete's involvement in the scam
The payments to a front company controlled by former oil minister Chief Dan Etete were the proceeds from what is alleged to be one of the world's most corrupt oil deals.
As oil minister in 1998, Etete had awarded a massive untapped oil block off the coast of Nigeria known as OPL 245 to a company called Malabu, in which he secretly held a major stake.
After leaving government and following several years of legal disputes, Etete decided to reject offers from Russia and China and eventually sold the block to Shell and Italian oil company, Eni in 2011 for $1.1bn.
The deal also involved the former Nigerian government of Goodluck Jonathan who, according to Finance Uncovered, agreed to act as a middleman.
This meant Shell and Eni were not contracting directly with Etete.
At the time of the deal, Shell and Eni knew not only that Etete controlled Malabu, but also that he had been convicted on an unrelated money laundering case in Paris in 2007.
Former president, Goodluck Jonathan had since denied any knowledge of the crime.
The 2011 deal has since resulted in police raids in Italy and the Netherlands, including several legal cases.
Shell, Eni and former executives from both companies are due to stand trial on corruption charges in Italy in May.
Campaigners who have investigated the deal have also long raised questions about JP Morgan's role, arguing its London branch should never have facilitated the transfers to Etete's front company in 2011 and 2013.
JP Morgan has always and continues to deny any wrongdoing but until last week, it had never provided any details on what warnings it may have raised or why it decided to proceed.
Last December, the bank defended itself against a claim for $875m, plus interest, which was filed by the Federal Republic of Nigeria.
Nigeria alleges the bank had been "grossly negligent" in making the payments.
In it, the bank argues that the instructions to pay Etete's company were valid and legal and came from its client, the Nigerian government.
According to the court document, JP Morgan also admits it knew it was paying the money to a company associated with Etete and that he had a money laundering conviction.
However, it says it complied fully with UK anti-money laundering laws by raising a series of Suspicious Activity Reports with Soca for various requests to pay Etete's company over two years.
These reports would have detailed the bank's concerns, including any red flags about Etete, Malabu, and his money laundering conviction.
In its court filing, JP Morgan said it was repeatedly given consent from SOCA.
However, only one occasion, in July 2013 for a requested payment of $74m, did SOCA refuse – but the agency made a U-turn a few weeks later.
On two occasions, even after Soca had given consent, the payments failed because banks in Switzerland and Lebanon declined to touch Etete's money.
JP Morgan finally secured successful transfers for the bulk of the money in August 2011, two payments totaling $801.4m to Malabu accounts at two Nigerian banks.
Barnaby Pace, an anti-corruption campaigner at Global Witness, which has spent years investigating the OPL245 deal, said the revelations in JP Morgan's new court filing raise serious questions for the UK authorities.
He said: "If we want to stop corrupt deals happening in the future we need to address the systems that make them possible. There must be accountability for individuals and institutions that enable corruption in major financial centres like London.
"The failure of the UK's anti-money laundering regime to prevent this billion dollar payment to a front company owned by a former minister and convicted money launderer is a real cause for concern."
National Crime Agency, which is the successor organisation to Soca, argued that the transaction predated its existence.
The NCA added: "Under the Proceeds of Crime Act 2002 (POCA) a reporting organisation which has received a defense from the NCA, or formerly SOCA, under POCA for a transaction has a defense against money laundering charges in a court. This is commonly known as the consent regime.
"Responsibility for undertaking the transaction or activity, or not undertaking it, remains with the reporting organisation."
The Home Office is considering a series of questions posed by Finance Uncovered at the time of publication.
It is alleged that the money from the OPL245 deal was used to buy a private jet and armoured Cadillacs in the US, fine art and luxury shotguns in London, and to pay a series of kickbacks to various officials.
Shell and Eni and its former executives who are due to stand trial in Italy all deny any wrongdoing, as has Etete.