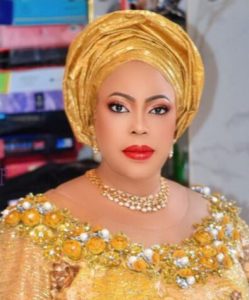 Vincent Toritseju
Lagos — Seaport Terminal Operators Association of Nigeria, STOAN, has said that the maritime forecast for 2023 does not look too positive going by the low volume of vessel calls at the ports across the country.
Speaking to Newsmen, Chairman of the group, Princess Vicky Haastrup, said that for the first time in January, only two vessels were berthed in one of the very large and busy terminals.
Haastrup also said that the volume of import of cargo into Nigeria's general cargo terminals are currently experiencing a downturn of about 40 percent adding that with time activities at the ports will pick up.
She said: "Right now import of cargo to Nigeria is down, for the container operators, business is down by at least 20 percent as of January this year and for us in general break bulk, we are down by 40 to 45 percent.
So, it is not looking positive right now and we know it is not an unusual thing particularly in January, but it has never really been this bad. It is not looking positive, the forecast is not looking positive because we have gone round our major clients, but I believe there is hope for the maritime sector.
"We are going to weather the storm and we are going to stay afloat; I want to stay positive; I am a believer and I believe God of the good times is also God in the bad times. The good times will come, there is hope for Nigeria.''
"There is something special about Nigeria, there is something unique about Nigeria, when you think all hope is lost, something happens, and I believe this year will not be different from other years.''
She, however, added, "Policies have to change, there has to be a way round where people can access Forex, government has to look at that because the maritime sector is a big contributor to the economy of Nigeria. Maritime is even bigger than oil and gas if the right policies are put in place.
"If we do things right, the maritime sector has such a huge opportunity to grow the economy of the country, but they need the contribution of people operating within the sector. Government policy is key to the performance of this sector."
Follow us on twitter