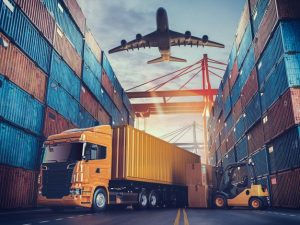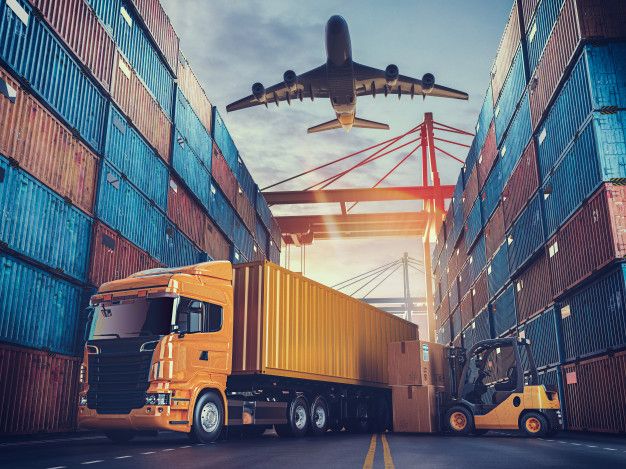 Vincent Toritseju
Lagos — Following the hints of moves by the Federal Government to restructure the Ministry of Transport, maritime stakeholders have said an unbundled Ministry will not only enhance the growth of the industry, but it will also improve the implementation of directives and policies.
Recall that the sector stakeholders had hinted that the government wants to break the Ministry of Transportation into a separate ministry for land and rail transport while another ministry would be Marine Transport and Merchant Shipping.
Speaking on the development, the President of the Nigerian Association of Master Mariners, NAMM, Capt Tajudeen Alao, said that his group is in support of enhancing the maritime industry adding that if a separate ministry for maritime affairs can be created, it will be a welcome development.
Alao also said that for the Blue Economy project to be sustained, there is a need to have a Ministry of Maritime.
He said: "I am in support of enhancing the maritime industry and a ministry is created specifically for the industry, it will be a welcome idea.
"We also need technocrats to be appointed Senior Special Assistants who will give the government sound advice from time to time on the issues that affect the industry.
"Because we have 600 nautical miles of territorial waters and about 300 nautical miles of Exclusive Economic Zone, we have navigable inland waterways and otherwise. So, we need to harness these potentials. And with a special emphasis on the Blue Economy and its sustainable use of it, a separate ministry will go a long way.
"We need more attention to be paid to the maritime and amongst the list of nominated ministers, I have not seen any maritime expert. We want to see people who tested the waters not people who carry their curriculum vitae around. We want to see people who have a maritime background. Not politicians who have made maritime their career.
"We really want to challenge Mr. President to do that for us."
Also speaking on the matter, former Executive Secretary of the Nigerian Shippers' Council, NSC, Mr. Hassan Bello, said it is better if the Ministry of Transport is merged with of the ministry of Works because the world is in an era of multi-modalism so as to have a strong connection and coordination of the modes of transport.
Bello also said with the connection amongst transport modes, transportation become seamless.
He said: "When you put officialdom in operating the ministries, there will be struggle for power, there will be conflict, overlapping functions especially if there is no clarity in the functions of the ministries.
As it is now, we have issues with the ministry of Works, what more if we continue to balkanize.
"What we should concentrate on is technology to ease our transportation. Our infrastructure and process on the movement of goods and people should be based on technology and this we can do.
''As long as our infrastructure is not right then our economy will never grow. Modernization of our infrastructure is the only way to development.
''Imagine you getting to the international airport, you still have to get a taxi to the local airport, who does that? Every mode of transport should be integrated for simplicity, reduction of cost and time."
In his reaction to the proposed restructuring of the transport ministry, former Minister of State for Interior and Chairman of Integrated Oil and Gas, Capt Emmanuel Ihenacho, said that the maritime industry is a big industry and when it is unbundled, it will make management decision-making process easier.
Ihenacho disclosed that this is an issue that himself and a few industry players had proposed in the past adding if government decides to do it now, it will be a welcome development.
He said, "The maritime industry is a big industrial domain encompassing industrial management requirements for managing the ports, managing shipping, managing inland waterways.
''So really, if there was a decision to split the current Ministry of Transport into Ministry of the Merchant Marine on the one hand and the Ministry of Land Transport, I think it will be a very welcome decision.
"It will make management decision-making a lot easier, it is something we had discussed severally in the past and we had hoped past administration would take that in but they did not.
"So if a decision is taken at this point in time I certainly will applaud it''.
The Secretary General of the Abuja Memorandum of Understanding, MoU, Capt Sunday Umoren, in his comments said that whatever model Nigeria adopt must be acceptable to the International Maritime Organization, IMO.
Umoren explained that by virtue of its position, the Abuja MoU is not allowed to comment on issues of member countries.
He said: "Typically on political issues and by virtue of our position, we do not give comments on national issues of member states but the only thing I can say is that for us, whatever model a country is using, they must revert to IMO.
"It must be an acceptable model that will not delay any action, whatever model a country decides to use, they must report to IMO, it is just for IMO to check during IMO Member State Audit Scheme IMSA audit exercise.
The audit scheme, using the IMO Instruments Implementation Code (III Code) as the audit standard, aims to provide an audited Member State with a comprehensive and objective assessment of how effectively it administers and implements those mandatory IMO instruments which are covered by the Scheme.
Follow us on twitter