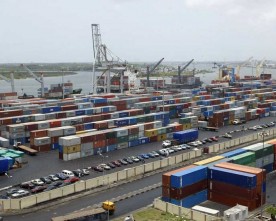 12 March 2013, Benin City – The leadership of Maritime Workers Union of Nigeria, MWUN, have threatened to ground activities in the nation's seaports if the Federal Government forges ahead with its plan to further privatise what it described as the pilotage services of Nigerian Ports Authority, NPA.
The union also said it would resist attempts by the government to replace tally clerks at the seaports, who they said play a vital role in monitoring and identifying cargoes brought into the country with cargo surveyors.
President General of MWUN, Mr. Tony Nted, issued the warning in Benin City, Edo State, when he declared open, the delegates conference of the NPA and Dockworkers branches of MWUN.
Accusing the NPA management of conniving with officials of Bureau of Public Entreprise, BPE, to defraud the country, he said, "Concession is one of the best things that happened to Nigeria but I also consider the human factor, as so many people in NPA lost their jobs. Many dockworkers lost their jobs too.
"The promise was that in the next one or two years, employment will be created but I can tell you now that since the concession, and as I speak, not even one person has been employed. Instead, people are losing their jobs and today, the only part of the NPA that is remaining, the pilotage services, they want to concession it. When they come, they will say it will create more jobs after concession, but we all know that the reverse has always been the case.
"If the BPE comes to the ports again, we will resist them because we all have a stake in this country. This country does not belong to those in Abuja, neither does it belong to those at the helms of affairs at NPA".