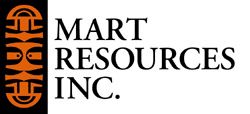 23 December 2011, Sweetcrude, CALGARY – Mart Resources Incorporated and its partners in Nigeria's Umusadege field – Midwestern Oil and Gas Company Plc (operator of the Umusadege field) and SunTrust Oil Company Limited – have announced an increase in the export production capacity of the field.
The company said an agreement has been reached with Nigerian Agip Oil Company (NAOC), the Nigerian operator of the pipeline through which crude is exported from the field, to increase the combined export capacity for the Umusadege field and other fields in the area, collectively known as 'the Cluster,' by 10,000 barrels of oil per day (bopd).
This will bring the total export capacity for the Cluster from its current level of 11,000 bopd to 21,000 bopd. The additional export capacity, which is expected to be implemented in several phases over the next four months, will be allocated among the Cluster members on a pro-rata basis based upon the production capacity of the fields in the Cluster and other factors.
Marts Resources said the first phase of the export capacity increase, which was implemented this week, has resulted in Cluster export capacity increasing by approximately 4,000 bopd to 15,000 bopd.
"Since the implementation of the export capacity increase, a majority of increased Cluster export capacity has been allocated to the Umusadege field. Once the additional export capacity is fully implemented, Mart and its co-venturers anticipate that the Umusadege field will continue to be allocated a majority of the total export capacity available to the Cluster," the company said.
In its November production update, it said crude oil deliveries into the export pipeline from the Umusadege field for the month averaged 7,994 bopd. The Umusadege field experienced production downtime of 1.62 days over this period due mainly to operational shutdowns and export facility capacity curtailments.