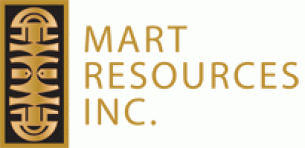 23 November 2011, Sweetcrude, Calgary – Mart Resources Incorporated and its co-venturers in the Umusadege field, onshore Nigeria, have aanounced commencment of drilling operations at the UMU-9 well.
Mart Resources' co-partners on the project are Midwestern Oil and Gas Company Plc (operator of the Umusadege field) and SunTrust Oil Company Limited.
The company said in a statement on Wednesday that the UMU-9 well commenced drilling operations on November 18, 2011 and is currently at a depth of 4,015 feet in the 16 inch upper hole section.
The next activity, according to the statement, will include running and cementing 13 3/8 inch casing in the upper hole section. Drilling will then continue in the intermediate section with a 12 1/4 inch hole to approximately 8,300 feet, followed by running 9 5/8 inch casing.
The bottom hole deviated section will then be drilled with a 8 1/2 inch hole to total measured depth of approximately 11,000 feet, the company said.
It added that one of the objectives for UMU-9 is to appraise the extension of the shallower reservoirs discovered and producing in the main culmination of the UMU-1, -5, -6, -7 and -8 wells. These sands will be intersected in the drilling of the vertical section of the well, which will then be cased prior to drilling ahead to the deeper targets.
UMU-9 is also aimed at deviating and exploring the deeper untested targets (including the C0 sand) while running a measurement while drilling (MWD) tool followed by a logging while drilling (LWD) tool to evaluate the potential hydrocarbon bearing zones.
On its November production update, the company said field oil injection into the export pipeline was approximately 9,053 barrels of oil per day during the period between November 1, 2011 and November 15, 2011. The Umusadege field experienced no production downtime over this period.
Negotiations with Agip, the Nigeria operator of the export pipeline, to increase export capacity for the Umusadege field have been ongoing and are believed to be nearing conclusion, the company further stated.