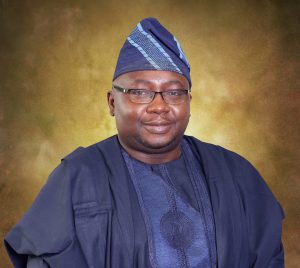 The Minister of Power, Chief Abebayo Adelabu, who gave the assurance, also disclosed that he will pay critical attention to renewable and alternative energy sources since the world was moving towards cleaner sources of energy.
Adelabu said his purpose as the custodians of the Ministry of Power is to provide optimal solutions for Nigeria's power needs across the nation, assuring of his commitment to achieving success in Nigeria's power sector.
In his inaugural speech titled 'powering Nigeria's future together', the Minister charged the entire civil and public service as well as agencies, department and parastatals under the Ministry of Power to contribute their talents and energies toward a brighter future, saying that Nigeria's success was a collective endeavor.
He said: "My vision for the Ministry of Power is rooted in leveraging the Nigerian Electricity Act of 2023, which has opened new avenues for power provision and encourages collaboration between the public and private sectors.
"We will build upon the foundation laid by our predecessors and diligently work to fulfill the aspirations of our fellow citizens. Our aim is to empower Nigeria through reliable and accessible power, ensuring that every home, industry, school, and business benefits from our efforts.
"Key to our success will be an unwavering dedication to efficiency and collaboration. We will foster robust partnerships between the private and public sectors, working collectively to enhance our nation's economic and social well-being. Our focus will extend to aspects of life that truly matter households small businesses, educational institutions and massive industrial productions, and beyond.
"A significant goal is the universal metering of households and addressing the challenges our national power grid faces. We will equally pay critical attention to the options of renewable and alternative energies. The world is indeed going towards this direction, and Nigeria must not be left behind.
"As much as possible, we would leverage the power of technology and the bursting energies of our talented youths to achieve or desired objectives. This would be pursued by ensuring robust handshakes between the Ministry's ICT apparatus and the emerging technological ideas of young Nigerians to accelerate the envisaged transformation."