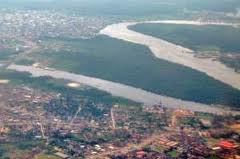 Emma Amaize
& Akpokona Omafuaire
09 January 2012, Sweetcrude, WARRI- HOODLUMS finally succeeded in painting the mass protest by the NLC/TUC in some parts of Warri, Delta State yesterday, in bad light by harassing innocent citizens who were going about their normal duties.
However, there was compliance to the mass protests by most residents and workers, as they did not open their shops and offices, but it was largely due to fear of invasion by hoodlums.
It was gathered that NLC officials were rarely around in some areas to enforce compliance and this gave some of the hoodlums opportunity to mount round road blocks at major junctions on Deco , Mcdemott, Udu and Effurun with bonfire, claiming to be community youths.
Chairman of the Committee for the Defence of Human Rights, CDHR, in Delta State, Mr. Benefit Orugbo told Vanguard yesterday, "NLC should not violate the rights of citizens who are not prepared to observe the strike to enable them go about their lawful duties and law enforcement agents ought to be alive to their duties and check activities of hoodlums parading themselves as community youths out to harass unsuspecting and lawful citizens who want to go about their legitimate businesses, while the NLC strike lasted".
He said, CDHR observed that the police were barely present to curtail activities of miscreants in the guise of NLC strike".