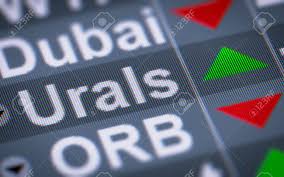 Moscow — Urals crude differentials to dated Brent in northwest Europe were up on Friday in a spot tender, while a prompt-loading cargo of CPC Blend was offered lower.
Traders expect the Urals crude loading schedule for the full month of October to emerge next week to set the direction for the grade.
PLATTS WINDOW
* Trader Marsa offered 100,000 tonnes of Urals crude from Primorsk or Ust-Luga for Oct. 1-5 loading at minus $0.90 a barrel to dated Brent, but nobody was interested.
* Mitsui offered 80,500 tonnes of CPC Blend for Sept. 30 – Oct. 4 loading down to minus $0.95 a barrel, but withdrew.
* There were no bids or offers for Urals or Azeri BTC in the Mediterranean in the Platts window.
Also Read: U.S. oil drillers cut rigs to lowest since May 2017 -Baker Hughes
TENDERS
* Russia's Surgutneftegaz sold in a spot tender 200,000 tonnes of Urals for loading from Ust-Luga on Oct. 5-6 and 8-9 at minus $0.90-$0.95 a barrel to dated Brent, when applied to CIF northwest Europe basis.
* One of the cargoes was sold to Mercuria, traders said, while the second winner was slow to emerge.
RELATED NEWS
* Poland's biggest oil refiner PKN Orlen will present its claims to its Russian suppliers related to deliveries of contaminated oil and subsequent suspension of supply by the end of this year.
* Saudi Aramco is confident full production will resume by the end of September from Khurais, one of two oil sites attacked about a week ago, a company executive said on Friday.
like us facebook