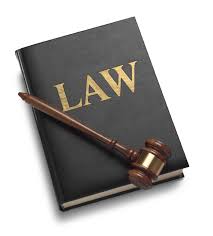 17 May 2014, News Wires – Mexico's Congress early on Friday gave final approval to a political reform bill that will help clear the way for the passage of legislation needed to implement a major energy reform.
Setting out details of a law to allow lawmakers to serve consecutive terms and establish rules for coalition governments, the so-called secondary laws for the electoral reform were given the green light by the lower house in a vote of 311 in favor and 91 against.
The legislation, which lawmakers left unchanged from what was passed by the Senate on Wednesday, won preliminary approval from the lower house on Thursday.
The reform now heads to President Enrique Pena Nieto to be signed into law. Mexico's opposition conservative National Action Party (PAN) had demanded passage of the political reform before it would vote for Pena Nieto's energy reform, which forms the central plank of his vision to breathe new life into the economy.
Pena Nieto's Institutional Revolutionary Party, or PRI, is relying on PAN support to see through the energy reform, which ends a 75-year-old oil and gas monopoly in Mexico. The PRI lacks an outright majority in Congress. Congress passed the basic legislation last year to open up the oil and gas industry and spur competition in a telecoms sector dominated by tycoon Carlos Slim.
But it must still approve the secondary laws to implement those changes. Congressional leaders aim to convene special sessions to debate and pass the pending energy and telecoms bills in the second half of June. Some officials worry it may take longer.
The electoral bill completes a constitutional reform that enables the re-election of mayors and congressmen, places new restrictions on campaign financing, and creates a new national body responsible for organizing federal and local polls. –
– Reuters