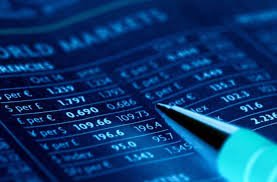 17 September 2018, News Wires — Saudi Arabian shares closed at a new six-month low on Sunday, and stocks in Dubai and Egypt also fell sharply as risk aversion continued to spread across emerging markets.
The Egyptian index fell by 3.4 percent to end at 14,796, its lowest close since Feb. 13.
Radwa El-Swaify, head of research at Pharos, said news of the seizure of assets of some Muslim Brotherhood leaders and an arrest order on formerMuslim Brotherhoods sons Alaa and Gamal on charges of stock market manipulation, as well as concern about the Egyptian pound, had hurt the market.
Last week Egypt also confiscated assets and funds of several leaders of the Muslim Brotherhood, a group the government designates as a terrorist organisation, according to media reports.
"All of this news has negatively affected traders' sentiments," she said.
The index, which hit a record high of 18,414 points in April, is now down more than 1 percent year-to-date.
The Saudi index closed 1.6 percent lower at 7,470 points, the lowest since March 7, as emerging market volatility continued to weigh on regional markets.
The index has lost more than 9 percent in value this quarter. Banks took the brunt of the losses, with Samba Financial Group falling 3.3 percent and National Commercial Bank dropping almost 3 percent.
"There appears to be selling pressure from domestic institutions in Saudi Arabia," said Nishit Lakhotia, head of research at Bahrain-based SICO BSC.
Saudi Basic Industries, which fell 1.4 percent, has been under pressure after news reports that Saudi Aramco may buy a controlling stake in the petrochemicals company at a discount.
Aramco said last week that recent media reports about a potential transaction between Saudi Aramco and Saudi Basic Industries Corp. were "entirely speculative."
"In the near term there is absence of any triggers in Tadawul (Saudi stock exchange) with Q3 earnings likely to be relatively muted. However, we expect Saudi to be more buoyant in Q4 with investors again positioning themselves selectively ahead of MSCI and FTSE inclusion events," Lakhotia said.
Saudi Real Estate, however, rose 4 percent after its unit Al Widyan Co awarded a 1.1 billion riyals ($293 million) contract to a company to develop key infrastructure on a site in the northern growth corridor of Riyadh.
The Dubai index fell 0.8 percent, hit by a 3.2 percent drop in Emaar Properties and a 2.3 percent fall in Emirates NBD.
Drake & Scull ended 0.5 percent lower, erasing some of its early losses when it hit a record low of 0.376 dirhams. It closed at 0.4 dirhams.
The partial recovery was helped by a statement of support from Tabarak Investment, DSI's biggest shareholder with a 13.7 percent stake.
Tabarak said in a statement at the weekend it was committed to restoring DSI to financial health, and had arranged for the company to obtain over 1 billion dirham ($272 million) of projects.
The Abu Dhabi index was up 0.6 percent, supported by market heavyweight First Abu Dhabi Bank, which gained 0.8 percent, and a 4.2 percent gain in United Arab Bank .
In Qatar, the index dropped 0.8 percent, easing from a 16-month high in the previous session, as blue-chip stocks traded lower. Industries Qatar dropped almost 0.8 percent and Qatar National Bank fell 0.8 percent.